According to the blog information
bmpd
,
Indian media
reported approval by Indian government defense procurement council on August 17 for acquisitions for local army
aviation
6 American Boeing attack helicopters
AH-64E Apache Guardian
. It is proposed to spend 41,68 billion rupees (approximately 651 million dollars) for these purposes.
A formal agreement is expected through 4 - 6 months, the shipment of machines - within 36 - 48 months. However, before this transaction is subject to approval by the Security Committee of the Government of India, headed by the Prime Minister.
In addition to the helicopters, the Ministry of Defense of India intends to purchase Hellfire guided missiles and 70-mm unguided Hydra 70 missiles.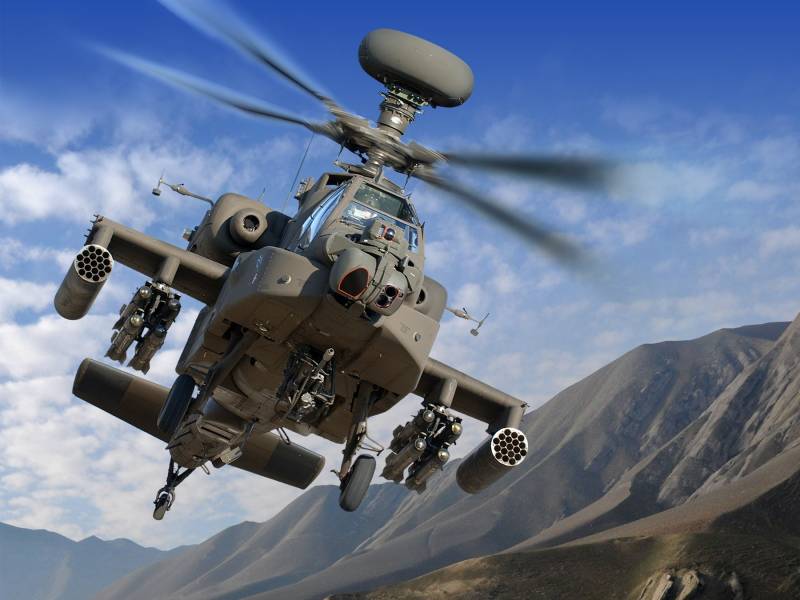 Earlier, 28 September 2015, a contract was signed for the purchase of 22 helicopters of this type, intended for the Indian Air Force, worth 139,5 billion rupees (more than 2,1 billion dollars). The start of their deliveries is scheduled for 2019 year. The assembly of fuselages is subcontracted in Hyderabad at the joint venture Boeing-Tata Advanced Systems Ltd., created by Boeing and the Indian group Tata.
Как
previously indicated
, at the meeting, it was also approved the purchase in Ukraine of two sets of gas turbines for the 11356 project frigates planned for construction in Russia for the Indian Navy in the amount of 4,9 billion rupees (76 million).