According to the blog
bmpd
The US MoD has asked Congress for permission to sell 54 rocket launchers of the High Mobility Artillery Rocket Systems M142 to Romania (
HIMARS
). Estimated cost of procurement will be 1,25 billion dollars. The general contractor will be Lockheed Martin Corporation.
The party is expected to include 81 an adjustable rocket GMLRS M31A1 Unitary c monoblock warhead, 81 an adjustable rocket GMLRS M30A1 Alternative Warhead with dissipation warhead [apparently, we have in mind is not a rocket, and 6-charging freight launchers modules with missiles], 54 ATACMS M57 Unitary tactical missiles with a one-piece warhead and 30 LCRR practical missiles.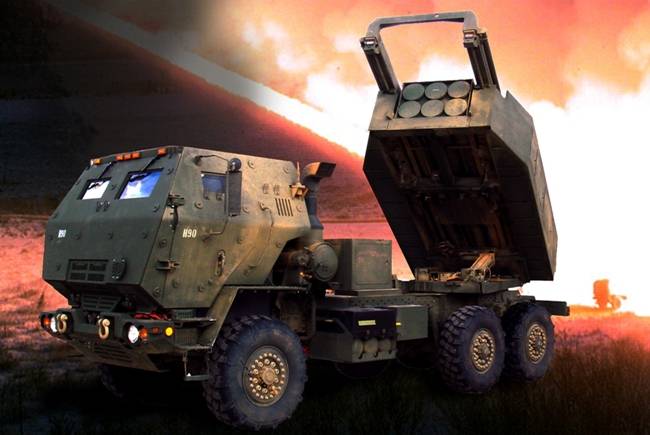 Of the vehicles, 15 armored and 15 unarmored vehicles M1151A1 HMMWV, 54 transport-loading vehicles M1084A1P2 HIMARS Resupply Vehicles (RSV) based on 5-ton FMTV trucks, 54 M1095 MTV trailers and 10 evacuation tractors M1089A1P2 FMTV Wrecker, as well as 24 AFATDS.
According to the plans of the Romanian government, it is planned to purchase HIMARS missile systems by 2022. Other targets for the 11,6 redevelopment program, worth up to 2026, are the purchase of Lockheed Martin F-36 16 fighters (from the US Air Force with upgrades), Patriot anti-aircraft missile systems, and new combat helicopters.
Currently, HIMARS is used in the USA, Singapore, Jordan, the United Arab Emirates and Qatar. In addition to Romania, this series can complement Poland.