The international forum "Army-2017" will become a platform for demonstrating about 2,5 thousands of samples of military products, reports
TASS
a message from the director of the Federal Service for Military Technical Cooperation, Dmitry Shugaev.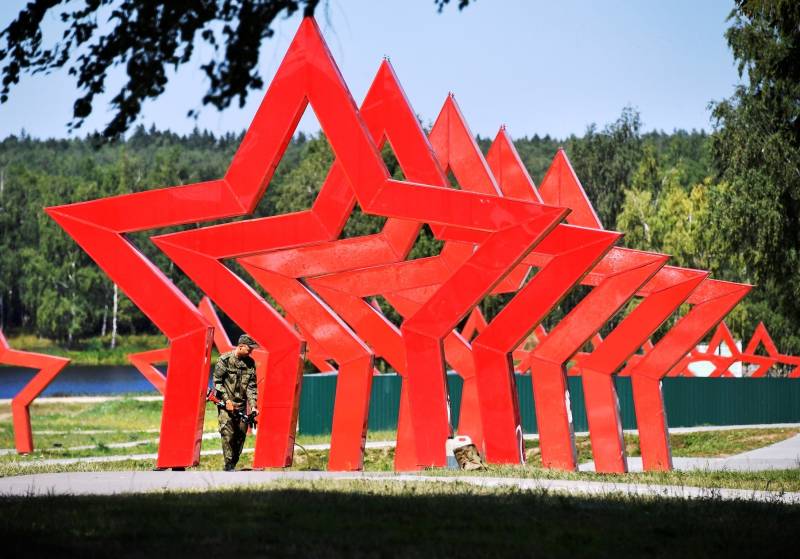 Every year there is an increase in the number of forum participants, today there are already more than 1200. In total, almost 2500 military product samples will be presented,
said Shugaev.
According to him, "this year the exposition of the forum increased from 11 to 18 thousand exhibits, and the total attendance could exceed 600 thousand people."
The FSMTC Director said that only in the first days of the forum would the Russian side take part in negotiations with the head of more than 20 delegations, "including from Azerbaijan, Armenia, Belarus, India, Greece, Kazakhstan, China, Morocco, Turkey, Uzbekistan, the Philippines , Sri Lanka and other countries.
At the same time, I would like to draw special attention to the fact that the organizer of the forum, the Ministry of Defense of the Russian Federation, and the FSMTC of Russia, as the body exercising control and supervision over military-technical cooperation, strive to create the most friendly and favorable conditions for all foreign participants of Army 2017. . I do not emphasize this accidentally: we all remember cases when, under various pretexts, our exhibits were not allowed into the largest international exhibitions. We want the participants of "Army-2017" to feel that they are welcome, they are expected, and that the forum becomes not just an official solemn and business event, but a real celebration of military and military-technical cooperation,
added Shugaev.
The Army-2017 international military-technical forum will be held from 22 to 27 in August in the territory of the Moscow Region Patriot park.
This year it is expected that the volume of exports of Russian military products will be more than $ 15 billion, that is, at the level of last year.