As the
RIA News
The head of the Pentagon, James Mattis, announced on August 20 that he intends to indicate Washington's commitment to a strategic partnership with Kiev during his visit to Ukraine.
His visit to this country is expected on August 24.
I have scheduled meetings with Ukrainian President Petro Poroshenko and Defense Minister Stepan Poltorak, and I intend to underline our commitment to strategic partnership and our support for Ukrainian sovereignty and territorial integrity.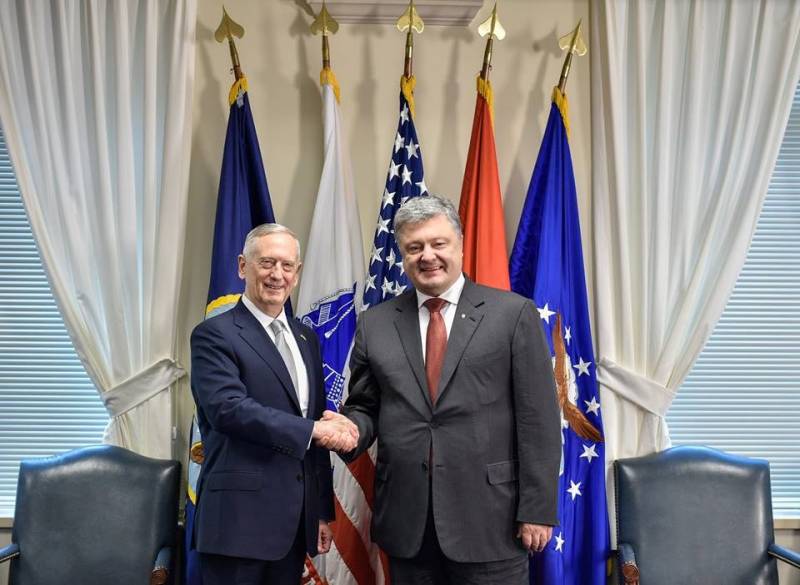 In his words, he is also going to emphasize "the US efforts to train, equip and provide advisory support to the Ukrainian Armed Forces."
As he explained, the priority in resolving the Ukrainian issue belongs to diplomatic methods, noting that US Special Representative for Ukraine Kurt Volcker will visit with him.
I support the efforts of US Secretary of State Rex Tillerson to work there with our NATO allies and Ukraine and to pressure Russia to fulfill its obligations under the Minsk agreements.
- said the US Secretary of Defense.
He believes that this requires "an immediate ceasefire, the withdrawal of heavy weapons and the provision of unhindered access for OSCE monitors."