The Office of the Press Service and Information of the Ministry of Defense of the Russian Federation reports on the destruction of a large number of militants of the so-called "Islamic State" (ISIS * is prohibited in the Russian Federation) in the Syrian region of Deir ez-Zora.
Aviation
The Russian Aerospace Forces inflicted a series of attacks on a column of terrorists heading toward the city. The attacks were carried out by airplanes and helicopters.
Message
press service
departments:
Russian bomber and army aviation destroyed more than 20 cross-country vehicles with large-caliber weapons and mortars, as well as armored vehicles, including
Tanks
. Also destroyed more than 200 militants and heavy vehicles with ammunition.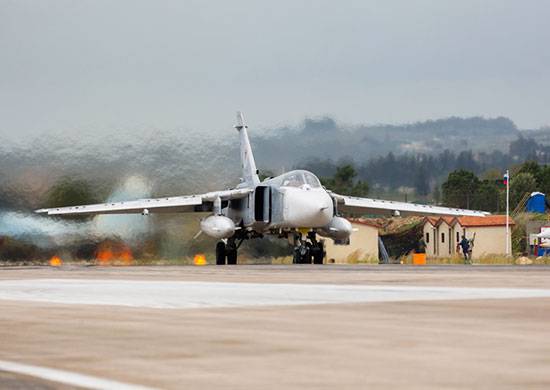 Further, it is reported that the ISIL militants (*), after squeezing out of the Syrian province of Rakka, are trying to concentrate forces in the area of ​​Deir-ez-Zor, the city that remains for a long time under the igilov blockade.
The Ministry of Defense of the Russian Federation reported that if the militants were defeated at Deir ez-Zor, such a defeat would be strategic for ISIL in Syria.
Earlier it was noted that serious successes in the fight against ISIL (*) were achieved in connection with the creation of de-escalation zones in the SAR and the concentration of a number of external forces in the fight against a terrorist group.