Vienna will not allow interference in the internal affairs of the country by Turkish President Recep Tayyip Erdogan, reports
TASS
statement by the head of the Austrian Foreign Ministry, Sebastian Kurtz.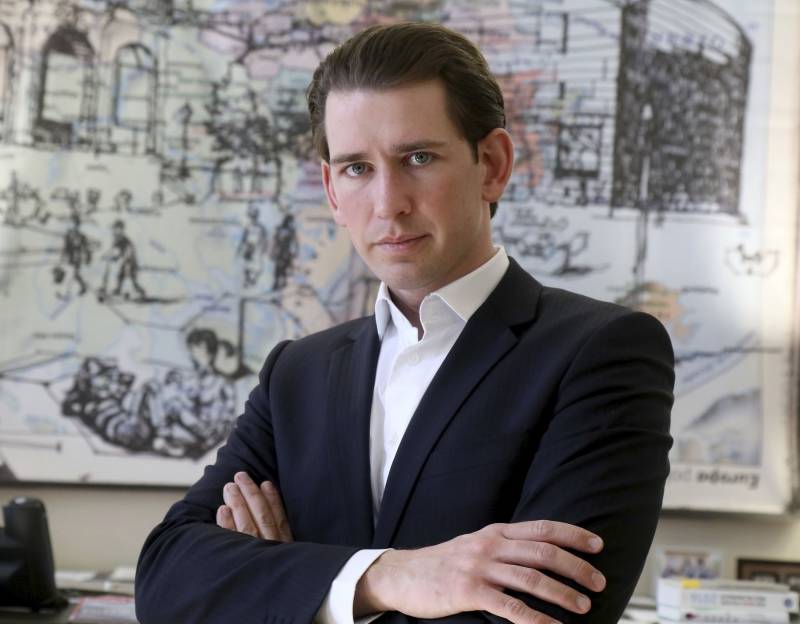 Erdogan's constant intervention in the internal affairs of other states, and this is happening not only in Germany, I quite clearly reject. Erdogan is trying to use citizens of Turkish origin, especially in Germany and Austria, polarizes and transfers conflicts from Turkey to the EU,
Kurtz said in an interview with the newspaper Welt am Sonntag.
In case Erdogan or his ministers intend to do something like this during the upcoming elections to the National Council (the lower house of the Austrian parliament), I would like to say right now that in no case will we tolerate such interference,
He stressed.
Last week, the Turkish president called the leading parties of the Federal Republic of Germany hostile to Ankara: "Both the Christian Democratic Union, the Christian Social Union, and the Greens are all enemies of Turkey. Change the situation (the distribution of votes in the Bundestag) can the one million Turks who live in Germany. I think that they should teach the political parties that show such disrespect to Turkey in the elections (September 24). "
In turn, the German Foreign Minister Sigmar Gabriel called Erdogan's statements "gross interference" in the internal affairs of Germany.