The first commander in chief of the Russian Air Force, Peter Deinekin, who held this post from 1992 to 1998, died on Saturday at his home, said his son Mikhail Deinekin.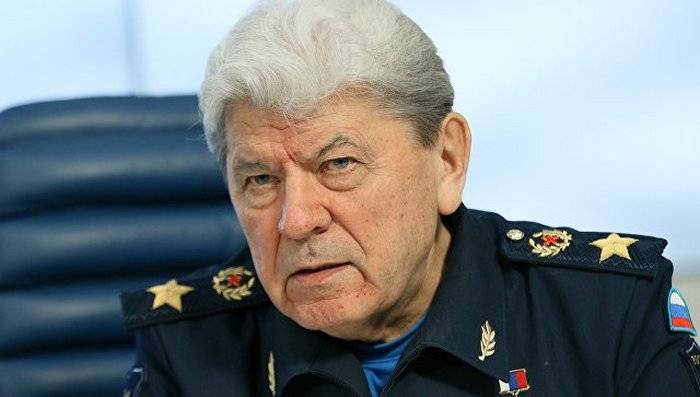 Pyotr Deynekin was born in 1937 year near Rostov. Entered service in the Air Force in 1955 year. From August 31, 1991 became Commander-in-Chief of the Air Force - Deputy Minister of Defense of the USSR. Since February, 1992 of the year - Commander-in-Chief of the United States Air Force of the CIS, and since September of the same year - of the Russian Air Force. Later he headed the Presidential Office for the Cossacks, reports
RIA News
.
Honored Military Pilot of the USSR, Hero of Russia, Doctor of Military Sciences, Professor.
The raid of the general amounted to more than five thousand hours. Former Air Force Commander and Commander of the Far
aviation
mastered more than a dozen aircraft. On August 12, at the Forsage Aviation Festival in Patriot Park, near Moscow, Deinekin, 79, performed aerobatics on a Douglas DC-3 military transport plane, a legend of World War II.
At the moment, it is unknown when and where the funeral of the former commander-in-chief of the Air Force will take place.