The Netherlands Air Force reported that they are beginning to implement programs to improve the skills of military pilots to conduct operations in the framework of air-to-air missions. It is reported that the new program is being introduced due to the fact that in recent years, the Dutch pilots have mainly focused on training support for ground operations, leaving the mission to counter aircraft in the side.
American information resource
Defense News
reports that after the concentration of the Dutch Air Force on supporting ground operations (Iraq, Syria, Mali), "the skills of conducting air combat are weakened."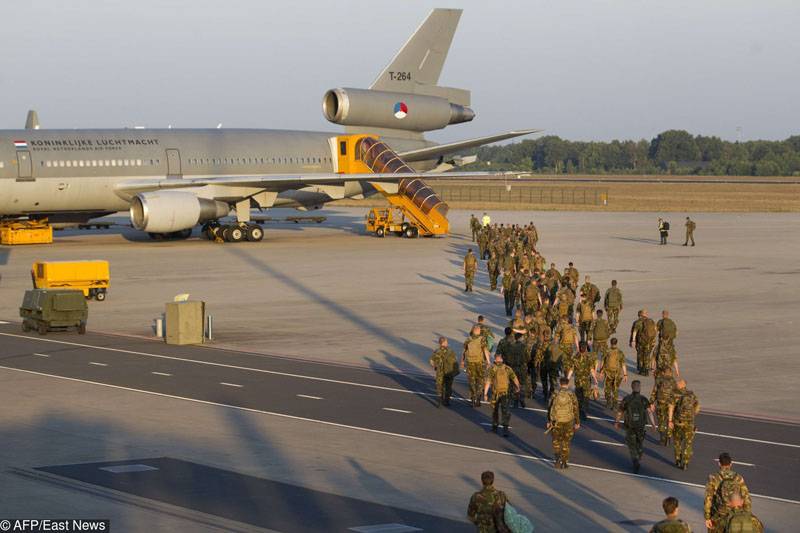 The portal quotes a Dutch air force general, Denis Luite:
We need to restore combat readiness. We performed one-sided missions. We need to invest in air missions, develop the skills of military pilots.
The publication reminds that the planes of the Netherlands Air Force from 2014, the year involved in operations in Iraq, with 2016 - in Syria. In total, about 2 thousand departures from bases in Jordan were made. The Royal Netherlands Air Force contributed to the United Nations mission in Mali since 2014, with four Apache helicopters and three CH-47D Chinook transport helicopters. The Apaches returned to the Netherlands at the end of December 2016, and the Chinook left Mali in March 2017.
General Light:
Now our air superiority can be contested. And we will have to restore it.
In this case, the Dutch general did not explain, the superiority in the air over whom the Dutchmen are going to restore.