If Russia forces Belarus to export petroleum products through its railways and ports, it can be economically unprofitable and dangerous for Minsk itself, Lithuanian Prime Minister Saulius Skvernyalis claims, commenting on Vladimir Putin's statement about the need to link oil supplies to Belarusian refineries with the transportation of developed petroleum products through Russia reports
Delphi
.
Speaking about this, the Lithuanian Prime Minister drew attention to the fact that Russian ports allegedly freeze, "the climatic conditions there are completely different."
This is especially sensitive when it comes to the transportation of petroleum products.
- declared Skvernyalis.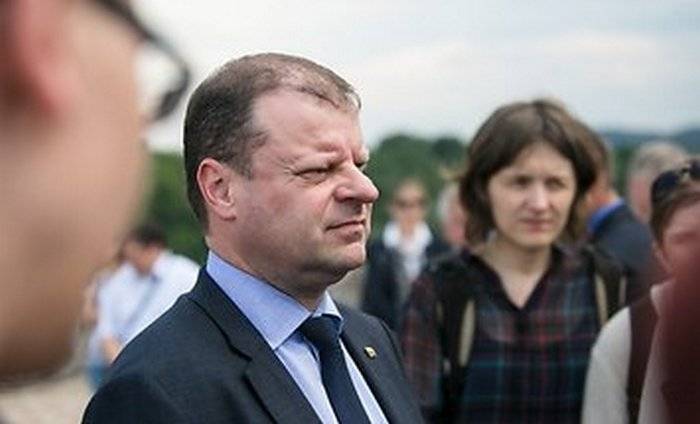 Also, the head of the Lithuanian Cabinet of Ministers noted that "in the Eastern states" (Russia, Belarus - note VO) political decisions are often made without taking into account economic interests. Because of this, according to him, "Lithuanian politicians should also be active in order for Belarusian cargoes to continue to cross the Lithuanian railways to the port of Klaipeda".
Note that the Lithuanian prime minister, let's say, is "cunning", speaking of the freezing Russian ports, trying to show the usefulness of the Baltic ports, which are currently idle without work and are essentially bankrupt. So the Russian port of Ust-Luga, which is located in 600 km from the Lithuanian port of Klaipeda, remains non-freezing 326 days a year. The remaining days are ice posting cargo.
In January-July of 2017, the volume of cargo transportation by railways in Lithuania increased by 6,5% to 28,99 million tons compared to the same period last year. Of these, transit of oil products through the port of Klaipeda amounted to 1,224 million tons.