Urgent message comes from Spain. It turns out that as a result of a terrorist act committed on the eve of a pedestrian street in Barcelona, ​​a citizen of the Russian Federation suffered as well. In this case, it is argued that everything was done with minor injuries.
RIA News
cites a statement by the head of the press service of the Federal Agency for Tourism, Evgeny Gaiva:
While we are still clarifying the information, while according to the situation and crisis center of the Ministry of Foreign Affairs there is information about one affected citizen of Russia. She received minor injuries and was given medical assistance at the site without hospitalization. Other data on the affected Russians yet, the information is being specified.
According to travel agencies, at the time of the terrorist attacks in Barcelona and Cambrils, there were up to 38 thousands of Russians in Catalonia. The vast majority are tourists.
Recall that as a result of the terrorist attack in Barcelona, ​​13 people died, more than a hundred were injured and injured. In Cambrils, located about 120 km from Barcelona, ​​8 people were injured. The greatest number of foreigners among the victims - among the French. This is about 26 citizens of France.
In addition to the Spaniards, among the victims are also representatives of Germany, Britain and other countries.
It should be noted that the driver of the van, which crushed people in the center of Barcelona, ​​is still on the run.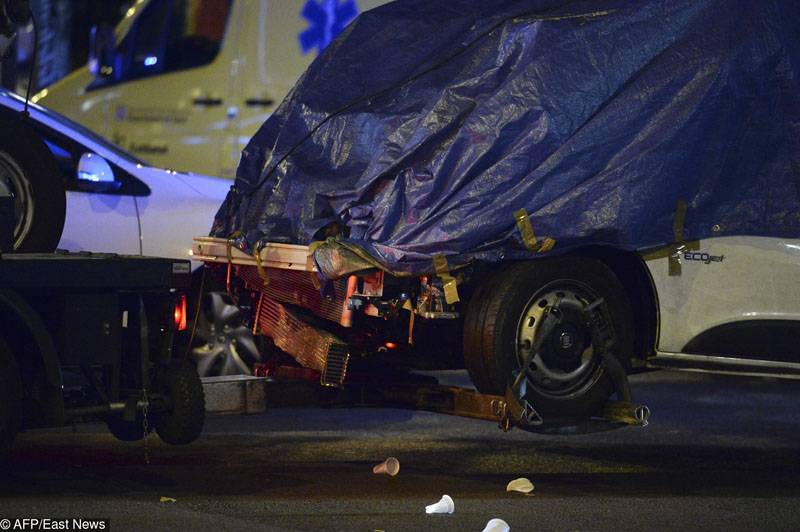 Spanish El Pais today comes out with a material that says that ISIS took responsibility for the attacks (* terrorist group banned in Russia).