An eminent Russian nuclear scientist, Mikhail Troyanov, who made a major contribution to the development of fast-neutron nuclear reactors and ensuring Russia's global leadership in this direction, passed away at 86.
RIA News
report of the Leypunsky Institute of Physics and Power Engineering (IPPE, enterprise of the state corporation Rosatom, Obninsk, Kaluga region).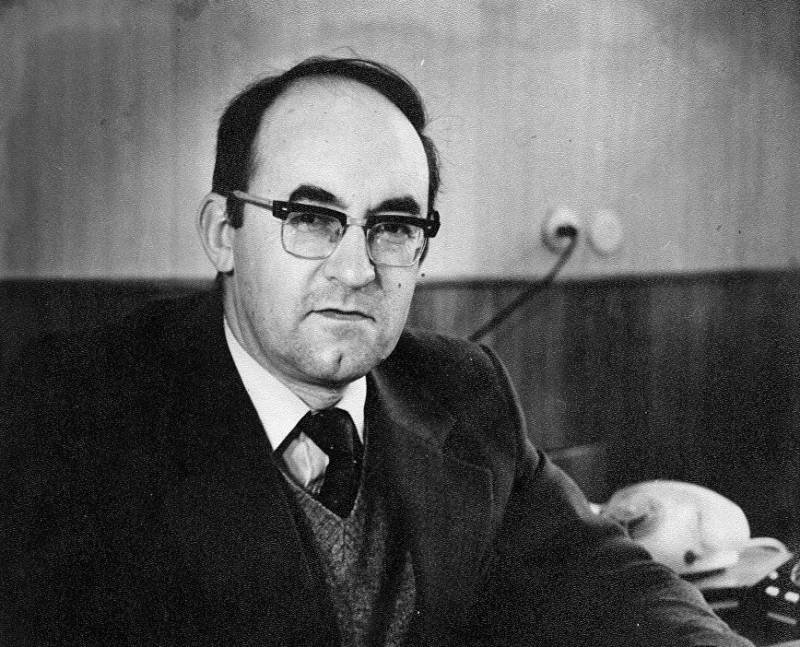 "Troyanov after graduation in 1955 year MEPI was sent to work in Laboratory" B ", as IPPE was called at that time - the scientific" headquarters "of the domestic atomic industry for fast neutron reactors. Starting as an engineer in the thermophysical laboratory, he went all the way to the senior research assistant. From 1969 of the year - head of the IPPE department, from 1976 of the year - head of the sector, from 1977 - deputy director of the IPPE for scientific work, in 1987-1992 - the director of the institute, "the statement reads.
According to scientists, it is impossible to overestimate Troyanov's merit in the fact that Russia occupies a leading position in the world in the design and construction of fast-neutron reactors, which are necessary for the development of nuclear energy. He was engaged in work on the design and physical justification of the BOR-60, BN-350 and BN-600 fast reactors, and participated in the design of the BN-800 reactor.
The BOR-60 experimental reactor, operating in Russia since 1969, is a unique research facility necessary for carrying out a wide range of studies to substantiate design and design solutions for fast neutron reactors.
The world's first BN-350 fast neutron power unit with an installed electrical capacity of 350 megawatts was launched in 1973 on the eastern coast of the Caspian Sea in Shevchenko (now Aktau, Kazakhstan). "Part of the thermal power of the reactor was used to generate electricity, the rest went to the desalination of seawater. This unit worked up to 1998 year - five years longer than the design period. The experience of creating and operating this installation allowed us to understand and solve many problems in the field of BN-type reactors with liquid metal coolant, sodium, "the institute said.
The third power unit of this station with a BN-1980 reactor with an installed electrical capacity of 600 megawatts was put into operation at the Beloyarsk NPP in 600, and it works reliably to this day. This unit not only generates electricity, but also serves as a unique base for testing new structural materials and nuclear fuel.
For a great contribution to the development of the "fast" reactor technology in 1978, together with other participants in the development of the BN-350 reactor, Troyanov was awarded the USSR State Prize, and in 1982 for the BN-600 reactor - the Lenin Prize. He was also awarded the Order of the Red Banner of Labor and the medal "For Labor Valor". In 1994, he was awarded the honorary title "Honored Worker of Science and Technology of the Russian Federation".