The Pentagon is ready to shoot down North Korean ballistic missiles launched towards the United States or their allies, reports
RIA News
Statement by US Secretary of Defense James Mattis.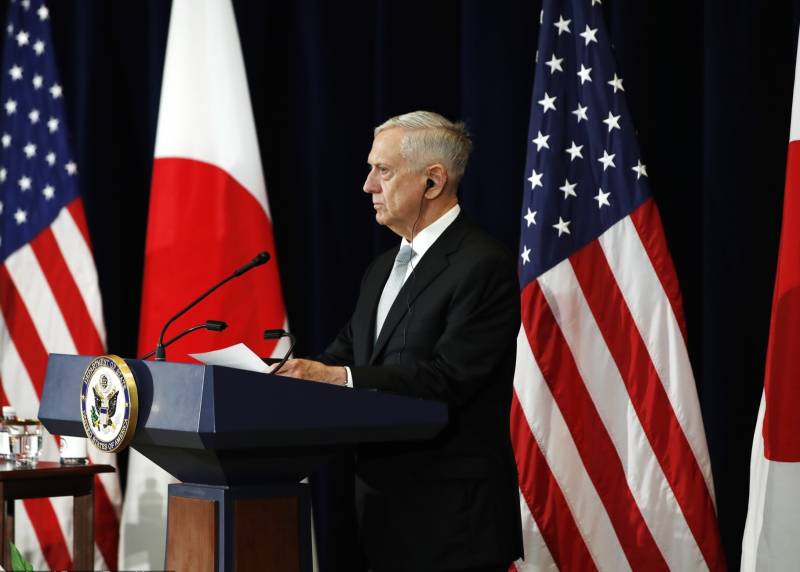 In the event of a missile launch in the direction of the territory of Japan, Guam, USA, (South) Korea, we will take immediate concrete actions to bring it down,
said the head of the Pentagon at the ministerial meeting of the United States and Japan on security issues.
He also threatened the North Korean regime with "military consequences" in the event of an attack.
In cooperation with our allies, we will arrange serious military consequences if the DPRK starts hostile actions,
stated Mattis.
Recall the situation on the Korean Peninsula sharply aggravated after North Korea announced its readiness to launch ballistic missiles in the Guam area, where two US military bases are located. In response, Donald Trump promised to bring "fire and rage" onto North Korean territory and do with it what "no one has ever seen before."
Later, Kim Jong-un said that he had decided "for a while to look at the stupid behavior of the Yankees," and therefore, while postponing a missile attack on Guam.