On Thursday in Irkutsk, a meeting on civil
aviation
under the leadership of Russian Deputy Prime Minister Dmitry Rogozin. One of the topics concerned the plans for the production of a twin-engine turboprop aircraft for the regional airlines Il-114-300, reports
RIA News
According to the president of the United Aircraft Building Corporation (UAC) Slyusar, UAC is preparing to begin production of this model with 2022 year. The corporation's task is to produce 12 airplanes per year; it is planned to supply 57 airplanes to the domestic market instead of the outdated An model.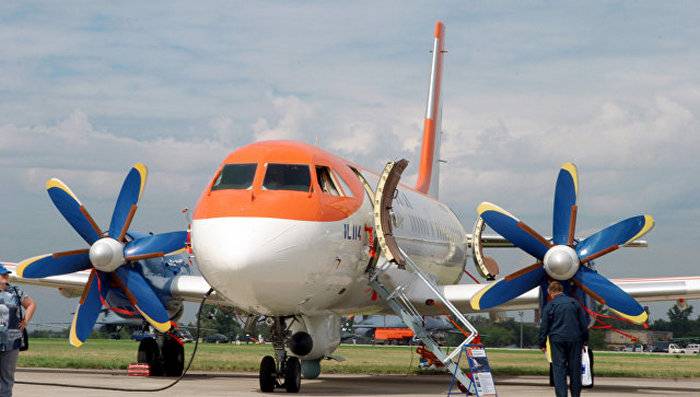 Production of IL-114 will save the order of 5 billions of dollars that would have been spent to buy similar equipment from our foreign competitors
- said Slyusar.
The IL-114 is designed for regional transport. Designed by Ilyushin Design Bureau in the USSR. The construction of the machines was organized in the 1980-s on the basis of the Tashkent Aviation Production Association named after V.P. Chkalov, where it was released around 20 aircraft.
On the instructions of the President of Russia, UAC began the program to modernize the IL-114 to provide Russian airlines with fully domestic-made cars with a capacity of about 60 passengers.