Crews of the Ka-52 Alligator and Mi-8 AMTSh Terminator helicopters
aviation
stationed in the village of Chernihivka, Primorsky Territory, launched a missile strike on the base of a conditional enemy, reports
press office
Eastern District.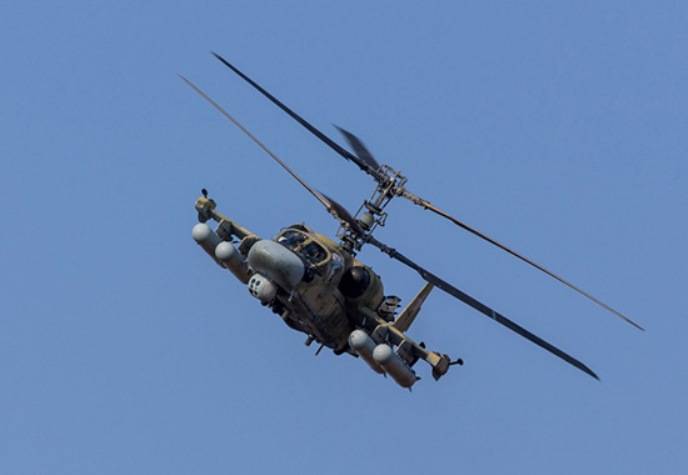 It is noted that "during the flights, the pilots made various maneuvers with a view to avoiding the impact of the enemy's air defense weapons and suppressing its radar equipment."
"Upon guidance from the command post, the helicopters went in pairs to the designated area, searched for and classified targets, and conducted practical firing using unguided missiles and cannon armament," the release said.
A total of about 20 crews were involved in the training.
The complexity of the flights was that the crews operated at extremely low altitudes, using the terrain.
It is reported that "combat training tasks were also performed at night using satellite navigation systems, infrared equipment and night vision partings."
In addition, elements of the re-entry were worked out to attack, cover each other and leave the "enemy" from retaliation.