According to the American portal
Federal Business Opportunities
, the US State Department Bureau of Law Enforcement and International Narcotics Trafficking (INL) announced a tender for the purchase of non-lethal
weapons
for Ukraine.
The tender will be purchased training pistols, cartridges for them, as well as protective equipment. Bidders must submit bids prior to 22 August.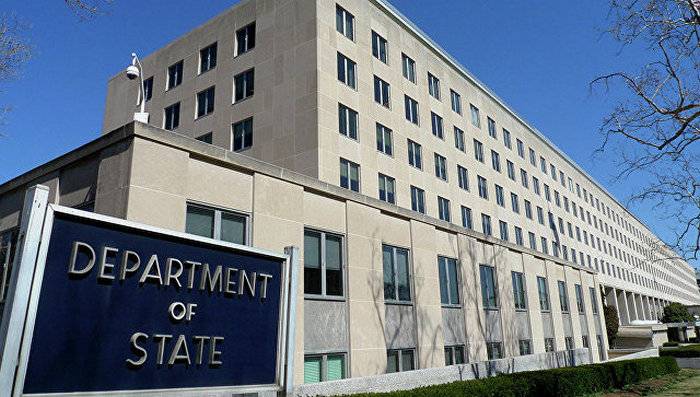 Earlier, with reference to US officials, it was reported that the Pentagon and the State Department had developed a plan for supplying anti-tank missiles and other weapons to Kiev. At the same time, the DPR declared that NATO and the United States had long been illegally supplying weapons to Ukrainian security forces.
The United States is providing military assistance to Ukraine, but officially so far only in the form of uniforms and equipment, and not "lethal armament". In addition, American instructors train APU fighters. At the same time, Kiev has been seeking the supply of lethal weapons from the United States for the last three years. In July, Deputy Chairman of the Joint Chiefs of Staff of the US Armed Forces, Paul Selva, announced that the Pentagon is continuing to study this issue.
Russia has repeatedly warned against plans for the supply of arms to Ukraine, as this will only lead to an escalation of the conflict in the Donbas. Most European politicians also spoke against supplies to Kiev, RIA reports
News
.