The National Armed Forces (NAF) of Latvia on Thursday issued a statement stating that a Russian warship was seen near the Latvian border.
In the Latvian exclusive economic zone, six sea miles from the territorial waters of the August 17 naval forces identified the corvette "Serpukhov 563" of the class "Buyan-M" of the Russian armed forces
- said the NAF on the page in
Twitter
transmits
TASS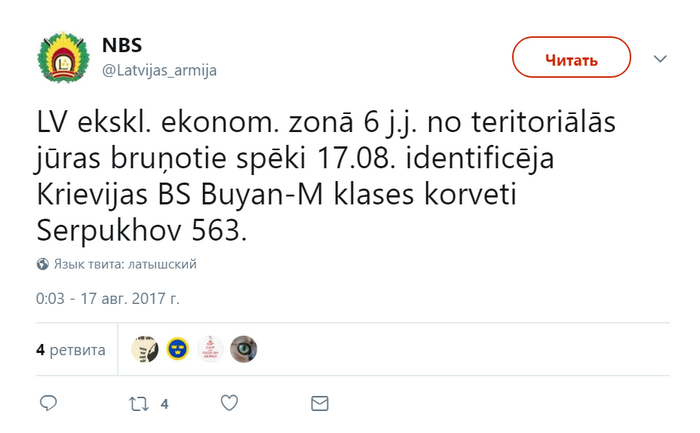 According to the Latvian Ministry of Defense, last year Russian military aircraft and ships approached the borders of the country 209 times, in 2015 year - more than 270 times, and in 2014 year - more than 250 times.
Russian authorities have repeatedly stated earlier that all flights of Russian military aircraft and ship movements are carried out in strict accordance with international legal norms.