The press service of the country's main defense department reports that the Proton-M launch vehicle with a military spacecraft has been launched from the Baikonur cosmodrome. The overall leadership of the launch of the launch vehicle was reportedly carried out by the Commander of the Space Forces - Colonel-General Alexander Golovko, deputy head of the VKS. He arrived at Baikonur the day before.
From the information management and communication material of the Ministry of Defense of Russia (quote
RIA News
):
All prelaunch operations and the launch of the Proton-M launch vehicle were carried out in the normal mode. The ground-based automated control complex monitored the launch and flight of the launch vehicle.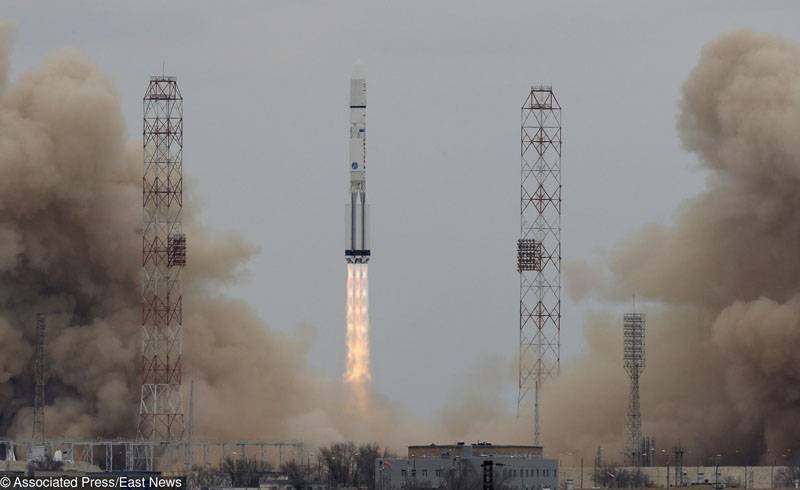 Today, cosmonauts Sergei Ryazansky and Fyodor Yurchikhin are scheduled to enter outer space from the board of the International Space Station. The astronauts will carry out the installation of scientific equipment, tests for microbial contamination of the external surface of the modules and the launch of mini-satellites. The program includes testing a new Orlan-MKS spacesuit equipped with an automatic character thermal control system. According to the plan, our cosmonauts will spend 6 hours in open space.