The US Coast Guard helicopter Black Hawk crashed in the Hawaiian Islands, the US Coast Guard reported in a press release.
It is noted that on Tuesday evening, local time, communication was lost with the UH-60 Black Hawk helicopter, which participated in the exercises.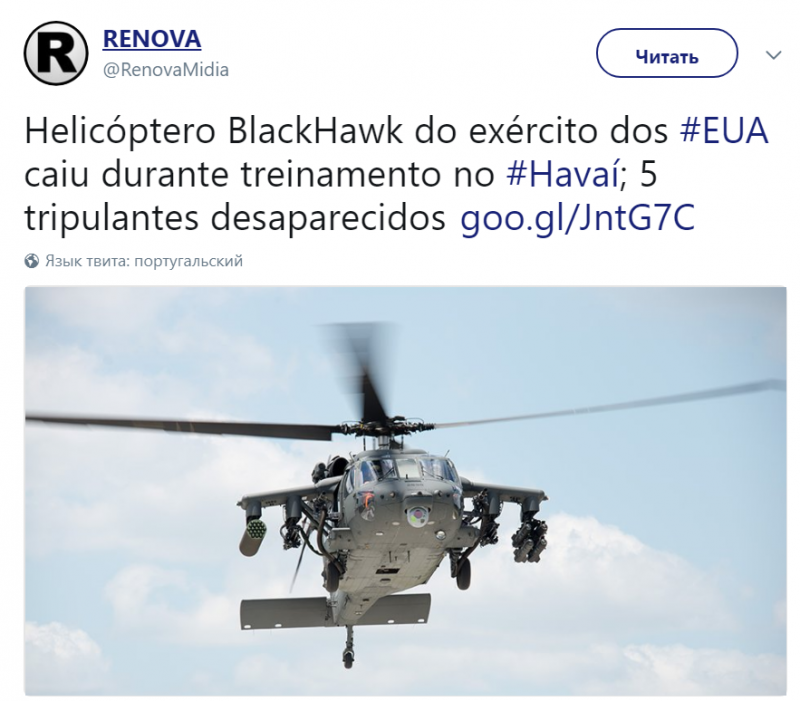 Five crew members are missing.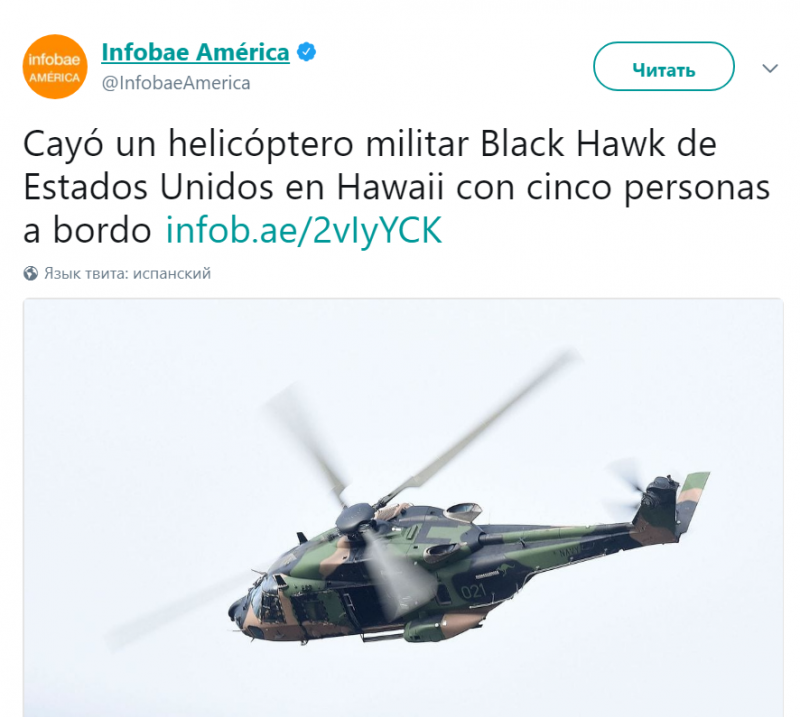 During a rescue operation involving US aircraft and ships, helicopter wrecks were found in the ocean 2 miles from Oahu Island.
This is not the first accident of American helicopters in Hawaii. In January, 2016, during a night exercise, two American transport helicopters suffered an accident at once. On board each was 6 people, RIA
News