Composition
aviation
Squadron of a separate assault aviation regiment of naval aviation of the Black Sea
fleet
(Black Sea Fleet) replenished three front-line bombers Su-24M, reports
press office
Southern Military District.
Aircraft arrived in the Crimea after the completion of the planned factory repair in mainland Russia
- said in a statement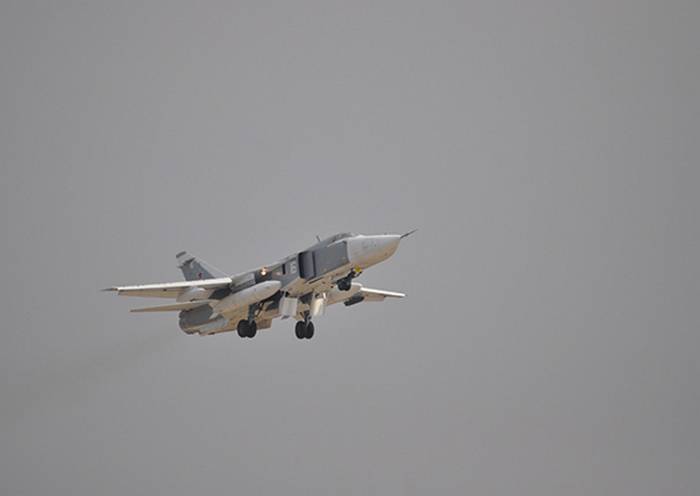 According to the military, the planes will be upgraded at the facilities of the military unit.
The Su-24М front bomber is intended for delivering missile and bomb strikes in simple and complex meteorological conditions, day and night, including at low altitudes, with targeted destruction of ground and surface targets.
Armament:
- rifle gun
- unmanaged aerial bombing weapons
- unguided aircraft missiles
- air-to-surface and air-radar guided missiles
- air-to-air guided missiles.
The aircraft has 8 suspension points: four ventral, two under the center section, and two - under the wing rotary consoles. The maximum combat load of the Su-24 is 7000 kg. To solve the problems of preparation and selection of species
weapons
, the on-board weapon control system (LMS) is designed to control the launch (discharge) of aviation weapons and fuses for various aircraft loading options.