The company "Legion Aero" has developed a new model of a helicopter-type multi-rotor UAV - Hybrix-20, reports
Interfax-AVN
Post source in the aircraft industry.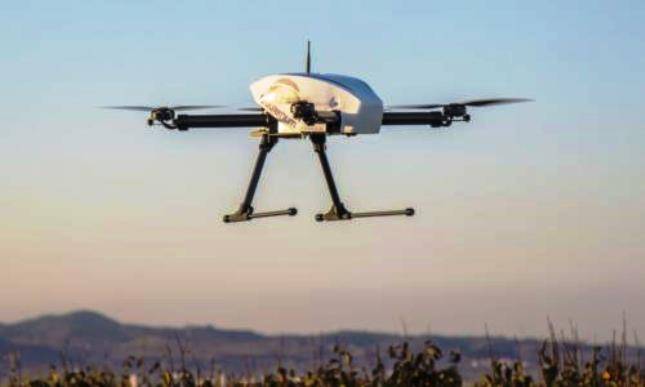 The first hybrid (benzo-electric) multicopter HYBRiX.20
For the first time a hybrid benzo-electric power plant is used on the drone, which allows to achieve high performance in flight duration,
said the source.
According to him, the system is based on foreign development, which was localized by Russian specialists.
The interlocutor said that the UAV "is a quadrocopter with four propellers driven by electric motors; the electric power for them is generated by an internal-combustion engine that runs on gasoline."
Maximum take-off weight of the 20 kg. It can fly for up to 4 hours (up to 2 hours with maximum load) at speeds up to 70 km / h.
The unmanned system is designed to solve a wide range of tasks, including monitoring of extended and area objects, cargo delivery, etc. For which the device can be equipped with various payload equipment with a total weight of up to 5 kg, including TV and IR cameras and etc.
told the source.
According to the company "Legion Aero", the drone can be deployed and easily controlled by one person. In the transport position, it is placed in a specialized container carried by most motor vehicles.
Russian expert in the field of unmanned systems Denis Fedutinov, commenting on the new development, noted that "the duration of the flight of unmanned aerial vehicles of this type, as a rule, is only a few tens of minutes, which makes the task of increasing it very relevant." To solve it, "it is possible to use various approaches, including the use of more energy-intensive rechargeable batteries, the use of hydrogen-based fuel cells," he added.
The proposed approach using a hybrid power plant does not provide such a significant gain in flight duration, as in the case of fuel cells, but provides greater operational flexibility, due to the possibility of fast refueling, as well as the availability of fuel in general,
said the expert.