The former Minister of Economic Development, Alexei Ulyukayev, said in court that the FSB officers and the head of Rosneft, Igor Sechin personally, organized a provocation with the transfer of money against him, reports
RIA News
.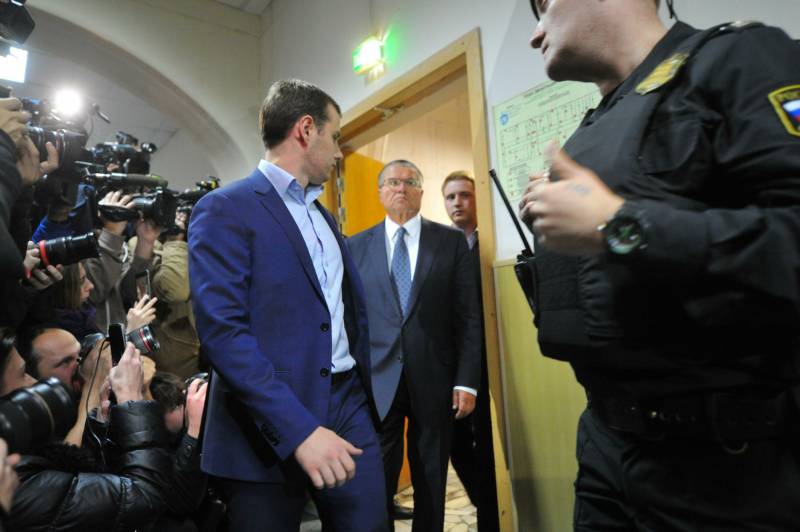 The FSB prepared for several weeks, waited until I arrived, but I did not come ... Without waiting until I came to receive the money, Sechin personally called me and persuaded to come,
told Ulyukaev.
According to him, "the FSB arranged a provocation of a bribe on the basis of false testimony of Sechin and the former head of the security service of the company, Oleg Feoktistov."
Recall that the ex-minister was detained after $ 2 million was transferred to him as a bribe.
In "Rosneft" did not comment on the statement Ulyukaeva, noting that "the court will understand all the details of the case."
In the spring, Novaya Gazeta reported, citing sources, that "before joining Rosneft, Feoktistov served as deputy head of the FSB's own security department, which dealt with many high-profile cases, including with regard to the former governors Nikita Belykh, Alexander Khoroshavin, and the former head the anti-corruption central board of the Ministry of the Interior, General Denis Sugrobov. " The newspaper also called Feoktistov "the organizer of the arrest of Ulyukayev."
According to investigators, the money was transferred to Ulyukaev for issuing by the Ministry of opinion, which allowed Rosneft to acquire the state-owned company Bashneft.