Indian newspaper
Times of India
reports that the Indian armed forces prevented an attempt to penetrate into the territory of the Indian military of the Chinese army (PLA). This is an attempt to cross the border control in the area of ​​Ladakh on the eve. It is noteworthy that on this very day (August 15), Independence Day was celebrated in India.
From the report:
Around 5: 30 (local time), the Chinese military attempted to penetrate into the territory of Ladakh, moving along the shore of the lake Bangong Tso.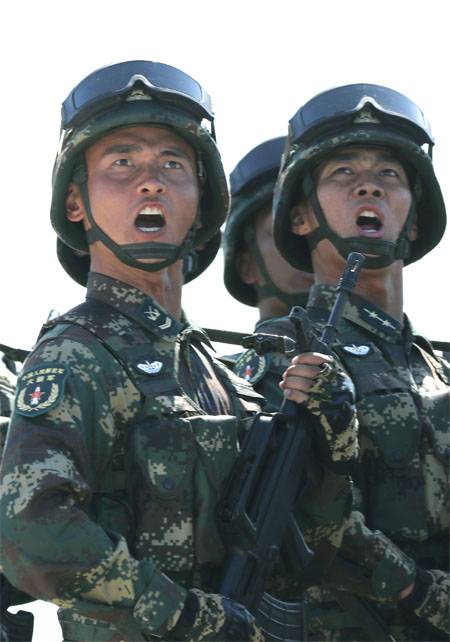 The lake is partly located in China, partly in India. At the same time, both states argue that the lake should belong to each of them, which is why there are frequent disputes with border guards and army units patrolling the shores of the lake.
RIA News
leads the translation of an Indian source material:
There was a fight between the two sides, during which the stones went into motion. A scuffle broke out after Indian soldiers blocked an attempt by soldiers of the Chinese People's Liberation Army to enter Indian territory.
The conflict was extinguished at the moment when the military personnel of both countries retreated to their patrol areas, where they raised the Indian and Chinese flags, respectively.