The operational command of the DPR on the eve late in the evening reported a broken attempt by servicemen of the Ukrainian Armed Forces to break through in the so-called "gray zone". We are talking about trying to pass the line of contact by two sabotage groups total number of 20 people.
The DPR command reports that the militants of the republic's militia revealed an attempt to cross the contact line and entered into battle, as a result of which the 6 of the Ukrainian military were killed.
Admission
Donetsk news agency
with the publication of the statement of the representative of the operational command:
In 21: 00 and 21: 10, two enemy DRGs, numbering 10 people, each attempted to advance into the "gray zone". One of the groups, stumbling upon a minefield, unmasked themselves, after which the DPR Sun forces forced the enemy to retreat, opening fire on him small
weapons
. Having suffered losses in the amount of six people, Ukrainian saboteurs were forced to retreat under cover of fire from automatic grenade launchers and mortars, which was carried out from the positions of the 59-th separate motorized infantry brigade of the Armed Forces of Ukraine.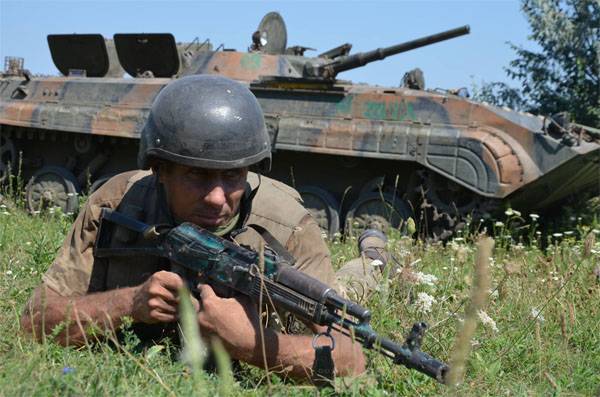 The operational command of the republic does not habitually report losses among representatives of the NM of the DPR.
It was added that the battle was going on near the settlement of Kominternovo.
Recall that until August 31 in the Donbass there is a so-called "grain truce". As the reports show, acts only on paper.