Donetsk and Lugansk are counting on understanding by the special representative of the US State Department Kurt Walker that there is no alternative to the Minsk process after his meeting with the presidential aide Vladislav Surkov, reports
Interfax-AVN
.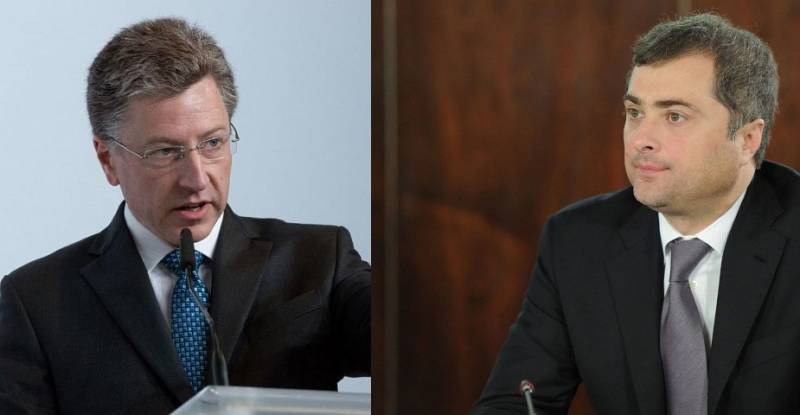 Kurt Walker and Vladislav Surkov
We hope that this meeting will force the United States to realize the lack of an alternative to the Minsk process and through the motivation of Kiev to comply with the Minsk agreements to intensify the course of negotiations,
said the agency in the Council of Ministers of the DNI.
In turn, the plenipotentiary of the LPR Vladislav Deynogo expressed the hope that Volcker would form a more objective view of the situation in the Donbas.
Volcker had the opportunity to see the situation one-sidedly from the Ukrainian side. Now he will have the opportunity to form a holistic view of the situation,
said daynogo.
He sees no obstacles to holding a meeting in Minsk.
There is not much difference in where this meeting will take place. Of course, the fact that Volker is afraid to go to Russia is alarming,
noted plenipotentiary.
Earlier, Alexey Chesnakov, director of the Center for Political Studies, wrote on Facebook that "the meeting between Vladislav Surkov and Kurt Walker is likely to take place in Minsk." According to him, the date of the meeting "can be agreed in the coming days."
Before that, the American side offered to meet in Vienna, the Russian side - in Kaliningrad.