The President of the Republic of Moldova considers all statements about the need to introduce a visa regime with Russia a provocation. Recall that earlier a group of Moldovan parliamentarians announced the need to adopt a law abolishing the visa-free regime with the Russian Federation "to ensure greater security of the state." In an interview with the newspaper
"News"
Igor Dodon said that such initiatives are a continuing series of provocations against the restoration of partner Russian-Moldovan relations.
The newspaper Izvestia cites the statement of the President of the Republic of Moldova:
I see no reason to enter visas. I do not see why Moldova and bilateral relations need this, especially when there are more than 560 thousand of our citizens in the Russian Federation. And I think in reality there are more of them than 700 thousand. It is clear that when someone tries to put forward such ideas, he does not think that this will primarily affect our citizens. I think this is a provocation.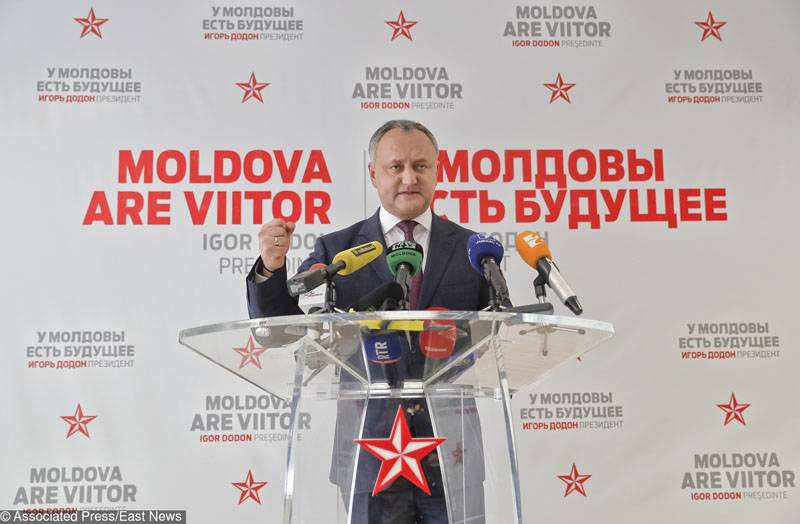 In Russia, responded to the initiative of the Moldovan deputies. The State Duma said that Russia in response to the possible introduction of Chisinau visas will give a symmetrical answer. For obvious reasons, this will lead to the under-investment by the Moldovan budget of hundreds of millions of dollars annually. The fact is that the transfers of Moldovan workers from Russia constitute a very significant part of the Moldovan economy. But the Moldovan deputies who are following orders from foreign curators think about this least of all, and it's hard to disagree with the fact that this is a provocation.