Soldiers
tank
units of the Southern District at the Prudboy training ground in the Volgograd region improved the skills of underwater driving of T-72B3 tanks at a depth of 5 meters, reports
Interfax-AVN
message of the press service of the Southern Military District.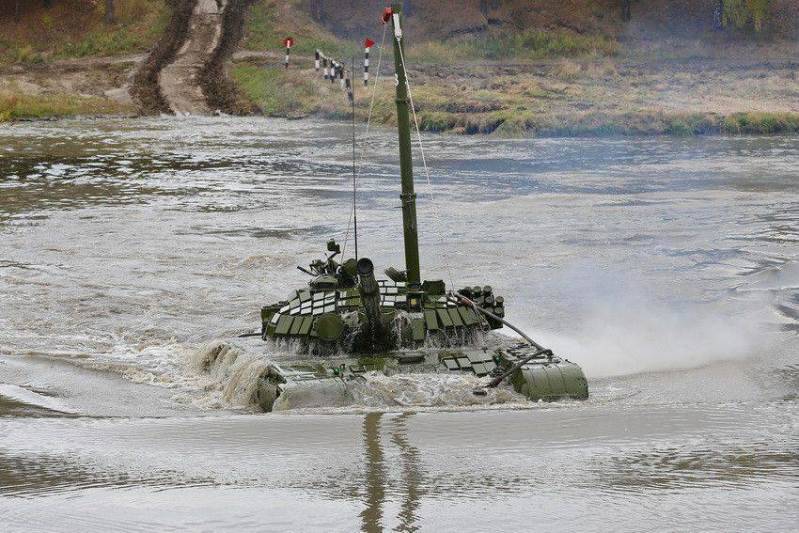 Archive photo
Tankers overcame water obstacles more than 50 meters wide, moving along the bottom of the reservoir with a dive to a depth of 5 meters. We learned to act in the event of a war machine being flooded, oxygen starvation, poisonous substances and a blast wave,
says release.
It is reported that "in conditions of zero visibility, orienting only by means of instruments, carried out the control of tanks along the bottom of the reservoir without shifting gears, stops and sharp turns."
In total, up to 200 military personnel participated in training activities.
"In the classroom, all the tankers were equipped with individual emergency rescue equipment, isolating breathing apparatus IP-5, which allow a person to spend under water for about 1 hours", - added the press service.