President of Moldova Igor Dodon commented on the statements of certain representatives of the Cabinet of Ministers of the country on the Euro-Atlantic course of the Republic of Moldova. According to Dodon, Moldova's entry into NATO, as well as into other military blocs, is out of the question. Dodona is quoted by the news agency
Interfax
:
Moldova should not participate in hostilities either in the west or in the east, we will not participate in NATO or other military blocs. We are a neutral country. Moldova will not participate in any military actions or regional conflicts.
According to Dodon, only hotheads can mature plans to unleash a new conflict in Transnistria.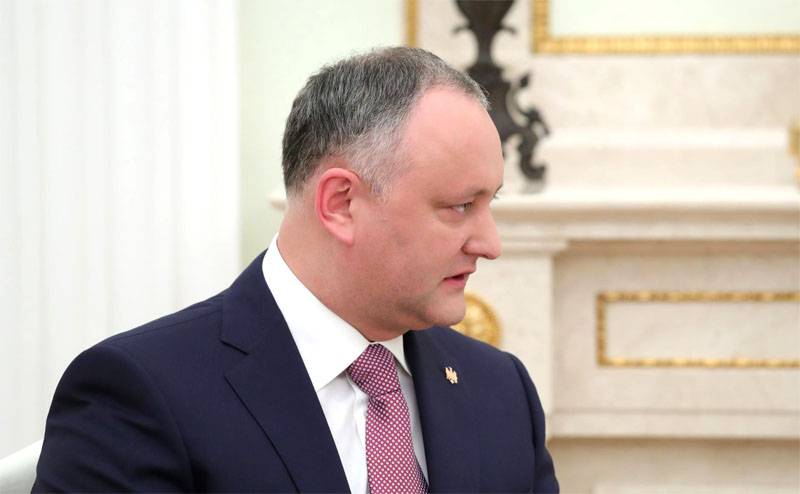 President of Moldova:
I want to say that at present there are no threats to destabilize the situation or unleash a conflict. As President and Supreme Commander of the Armed Forces of Moldova, I will not allow any actions that would lead to the destabilization of the situation. I have sufficient authority to block any action that could lead to destabilization.
The President made such statements against the backdrop of the emergence of information about the construction of new infrastructure facilities by the NATO bloc on Moldovan territory. The Ministry of Defense of the Republic of Moldova recently announced that it was allegedly not about the construction of NATO facilities, but about the implementation of a grant within the framework of the "peacekeeping" program.
The Bulboac landfill, where construction is planned, was visited by Dodon, stating that there is currently no illegal construction activity there.