The United States Marine Corps has announced the purchase of more than 50 new M000 IAR (Heckler & Koch 27) automatic rifles, reports
Warspot
with a link to thefirearmblog.com portal.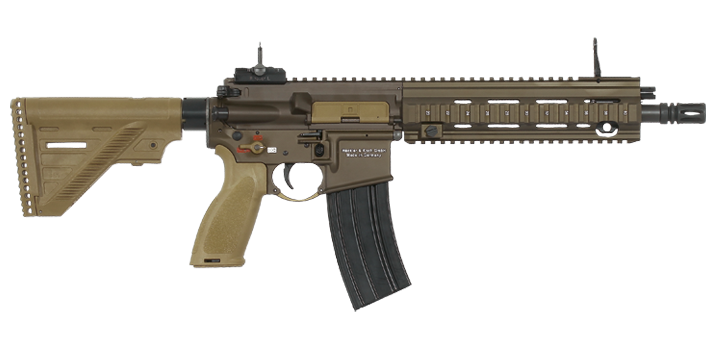 The letter of intent states that the Corps will purchase "50 M814 Infantry Automatic Rifles (IAR) from the German company Heckler & Koch."
"The notice of intent is not a tender, and the choice of model
weapons
made at the discretion of the government ", - stated in the documentation. However, other companies may also submit notices and offer their products.
"The M27 IAR is a Heckler & Koch 416 rifle modified for the US Marine Corps. Since 2010, this weapon has been purchased by the Marines as a replacement for the M249 machine gun. In the fall of 2016, the experimental Marine battalion received an experimental batch of these rifles for testing as a replacement for the M4 automatic carbine. In particular, a study was carried out whether the HK416 meets the requirements that were previously put forward for the M4 carbines. The new rifle has successfully passed all the tests, but had a considerable price - in the basic modification (without sight and other accessories) HK416 costs about $ 3000, "the author of the article writes.
"Crash test" rifles HK416
It is reported that the main difference between the German automaton and the American model lies in the vapor system: the HK416 uses a short-stroke gas piston circuit, "borrowed" from the HK G36.
HK416 is made from 2004 year and has several modifications with different barrel lengths.