As the
news
portal "
Messenger of Mordovia
", In the course of fighting in the Damascus area, government forces are actively using
57-mm gun ZIS-2
.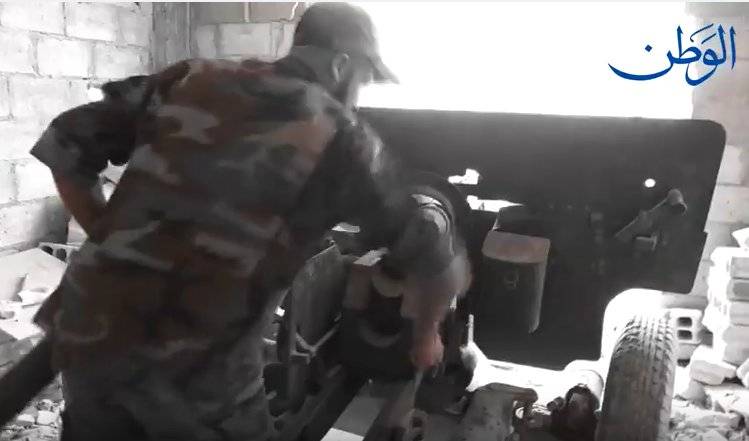 Previously, it was occasionally observed in various parts of the front. For example, a year ago, the Syrian military created and applied a self-propelled gun, equipped with this tool, on the chassis of the GAZ-3308 "Sadko" all-terrain vehicle.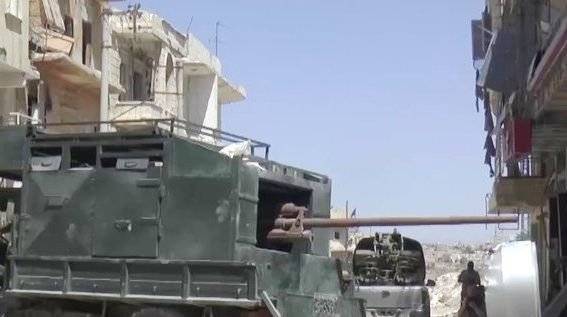 ZIS-2 is characterized by high accuracy and mobility. According to military experts, the Syrian army has a significant arsenal of ammunition for these guns.
ZIS-2 was adopted by the Soviet army in early 1941 under the name "57-mm anti-tank gun of the 1941 model." Mass production of ZIS-2 began on June 1, 1941, and it was suspended on December 1 of the same year. With the advent of the Germans
tanks
"Panther" and "Tiger" urgently needed powerful anti-tank missiles. On June 15, the 43rd year, the ZIS-2 cannon was again adopted, however, now under the name "57-mm anti-tank gun of the 1943 model." A few weeks later, the cannon began to enter the troops.