Official representative of the Russian Foreign Ministry Maria Zakharova commented on the channel
"Russia 1"
international passions around the situation on the Korean Peninsula. The main idea of ​​Maria Zakharova was this: the parties need to abandon bellicose rhetoric and go to the negotiations. At the same time, Maria Zakharova warned Washington against the use of force to resolve the conflict.
In the air of the program "Sunday Evening with Vladimir Solovyov," the official representative of the main foreign affairs agency of the Russian Federation said:
All countries of the region and not only the region will be affected ... If there is a use of the force scenario, and if everything really goes the way the representatives of the establishment in Washington scare, the situation will be simply catastrophic.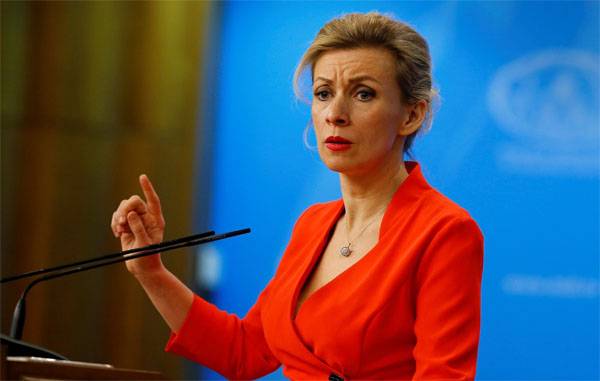 Maria Zakharova added that at the moment the situation on the Korean Peninsula came close to the potential for armed conflict.
Against the background of growing aggression in the mutual rhetoric of the US and North Korean authorities, Pyongyang decided to convene its ambassadors to hold a meeting on the current situation. The meeting is attended by ambassadors of the DPRK in Russia, China, as well as the permanent representative of the DPRK to the UN. This is reported by the South Korean news agency Ronhap, adding that this practice of "checking clocks" for North Korea is not uncommon.