German newspaper
World on Sunday
with reference to unnamed sources in the "Western special services" claims that Iran in violation of the UN Security Council resolution allegedly sent to Russia through Syria to service certain components of heavy offensive weapons.
According to this publication, in June, planes from Iran allegedly landed twice at the Syrian air base in Hmeimim, where they delivered military cargo destined for transport to Russia. The article does not mention specific types of weapons.
This cargo was then allegedly transported by truck to the Syrian port of Tartus on the Mediterranean Sea and loaded onto the Russian transport ship Sparta-3. Subsequently, the cargo was, according to the publication, transported to Novorossiysk.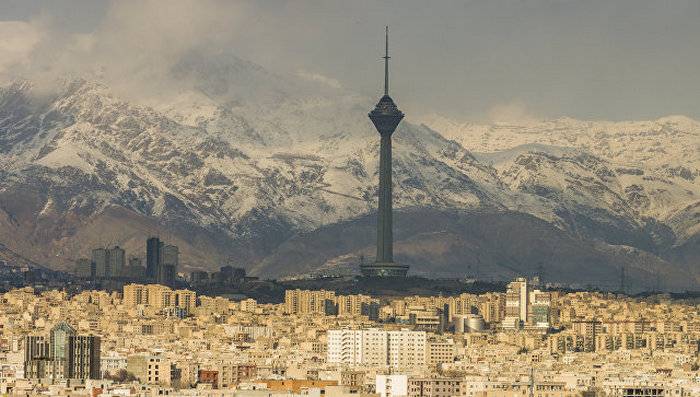 As a confirmation, the newspaper published a satellite image indicating that it allegedly captured the Iranian Boeing at Khmeimim airfield. The exact origin of the picture is not specified.
Franz Klintsevich, first deputy chairman of the Federation Council Committee on Defense and Security, commented on this "duck," who said that there was no need to ship to Russia to service Iranian military equipment - Russia had trained specialists in Iran in its time.
Russia supplied a large number of military equipment to Iran, which, of course, needs maintenance, maintenance work. At the same time, Russia has prepared Iranian specialists who can perform these works. This training was covered by contracts for the supply of equipment.
- said Klintsevich, transmits
RIA News
According to him, the training of Iranian specialists was conducted in full compliance with international standards, without violating them.
Director of the World Trade Analysis Center agrees with Klintsevich
weapons
Igor Korotchenko. According to him, such publications are designed to discredit Moscow's actions to stabilize the situation in Syria.
This is an informational fake, designed to portray Russia and Iran as a violator of well-known resolutions of the UN Security Council. In its military-technical contacts with Tehran, Moscow strictly adheres to UN Security Council resolutions and does not violate them. The purpose of this information provocation is to cast a shadow on Russia and try to discredit Moscow's efforts to politically and diplomatically resolve the Syrian crisis.
- said the expert.