According to the Russian Defense Ministry, the Syrian army and militia, with the support of the Russian VKS, on Sunday completely freed the terrorists of the Islamic State * from Al-Sukhne, the largest stronghold of militants in the east of Homs province.
August 13, 2017 as a result of joint actions
aviation
Russian Aerospace Forces, units of government troops and militia in the east of the province of Homs completely liberated from the ISIS militants the city of As-Sukhne
- noted in department, transfers
RIA News
.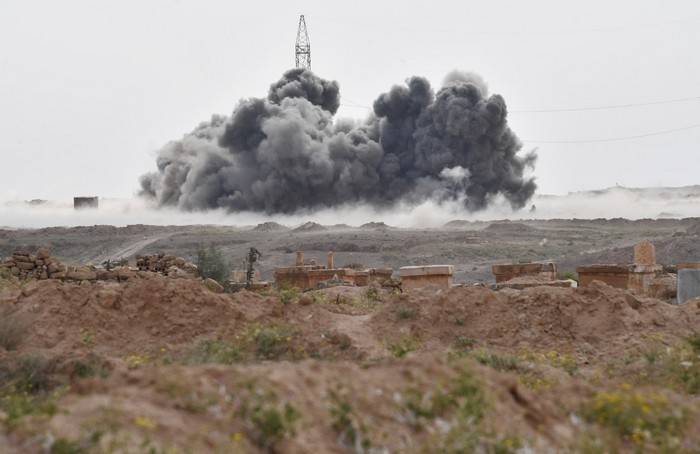 According to the plan, the whole operation was divided into several stages: first, by August 10, government forces occupied strategic heights and blocked the city. By three o'clock on Sunday night, with the support of the VKS, they managed to dislodge the militants from the northern and western quarters, and by seven in the morning - to release the central and southern parts of As-Sukhne, taking the city under complete control.
The release of As-Sukhne is a strategic victory and opens up opportunities for government forces to attack Deir ez-Zor, which the militants have been under siege for more than three years, the military department said.
Earlier, Defense Minister Sergei Shoigu called Deir ez-Zor a key point on the map of Syria, the release of which will be decisive in the fight against the IG *.
Deir-ez-Zor is virtually in a state of siege since 2014. Government forces control about half the city. IG terrorists * blocked all roads, so that the garrison and civilians could only receive supplies by air. Since January, the militants have stepped up attacks on residential areas of Deir ez-Zor and the military airfield.
Islamic state * (IG *) - a terrorist group is banned in Russia.