According to the Internet portal
provdr.rf
referring to
RBC
, The main military prosecutor's office has established the purchase for the needs of the country's military department half a million rations worth 321 million, worth unfit for consumption.
Thus, in canned food produced by the Barysh meat processing plant, there is a gelling agent and cellulose, emulsion fatty products instead of meat. As explained in the Ministry of Defense, is replacing unsuitable food.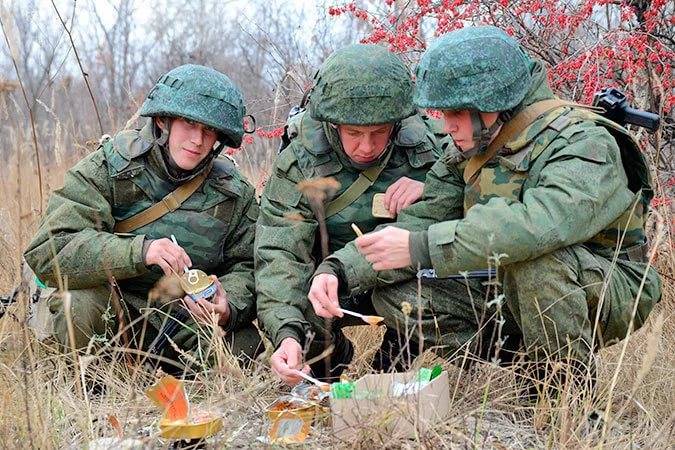 Inspection in the defense ministry began after the discovery of irregularities in the supply of food to the internal troops of the Ministry of Internal Affairs. The rations also intended for them were produced by the Barysh meat-processing plant. The inspectorate included specialists from the FITS "FITS nutrition and biotechnology" and the All-Russian Scientific Research Institute of the Meat Industry. V.M. Gorbatov.
Deputy Military Prosecutor General-Lieutenant Andrei Nikulishchin called on the Ministry of Defense to achieve not only the elimination of violations of the law, but also the responsibility of the officials involved.