According to the blog information
bmpd
, Croatian Internet portal "
Vijesti.hr
»Announces the decision by the country's military department to decide on the overhaul of the Mi-10Sh helicopters of the Croatian Air Force and the air defense of 171 in Russia.
Slovakia and Ukraine, which offered their services under a tender, were considered as other sites.
It is expected to spend 20 million kuna (207 million dollars) for repairs, expected for 33,12 months, and maintenance of helicopters.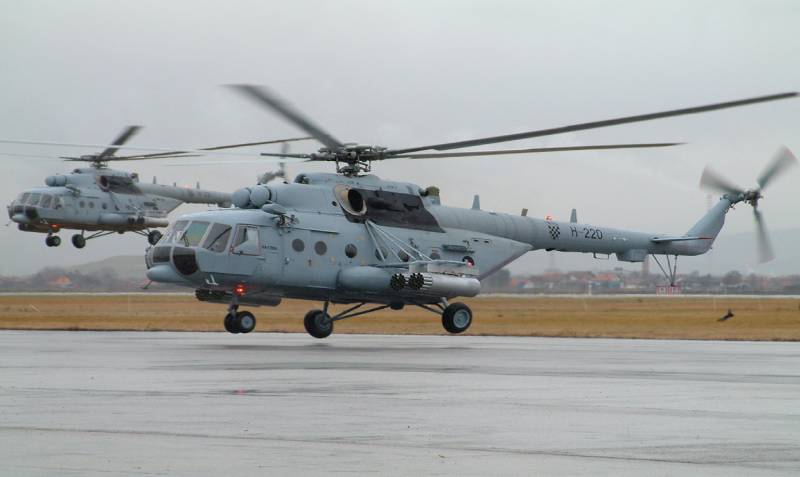 As the Serbian expert on
aviation
Svetozar Yokanovich, the placement of repairs in the Russian Federation was the only reasonable decision, since only Russian plants have all the necessary documentation and are licensed to carry out major repairs of Mi-171Sh helicopters.
In Croatia, 10 Mi-171Sh helicopters manufactured by Ulan-Ude Aviation Plant JSC turned out to be in 2007-2008 as part of a contract worth approximately $ 65 million concluded to pay Soviet debt to the former Yugoslavia.