The US Congress presented a bill containing a list of foreign programs of the State Department for the next year. Total for the implementation of international projects is proposed to allocate 5,4 billion. The document emphasized that the State Department should not implement projects in the Crimea until it "returns to Ukraine". At the same time, it is clearly stated there that money can be used to "support democracy in the Russian Federation and protect the freedom of the Internet", as well as "help in countering Russian influence." Other countries of the US State Department also will not bypass. The United States of America is once again inspiring the world to intend to save it. It seems that in this way they make the intervention in the affairs of other countries official.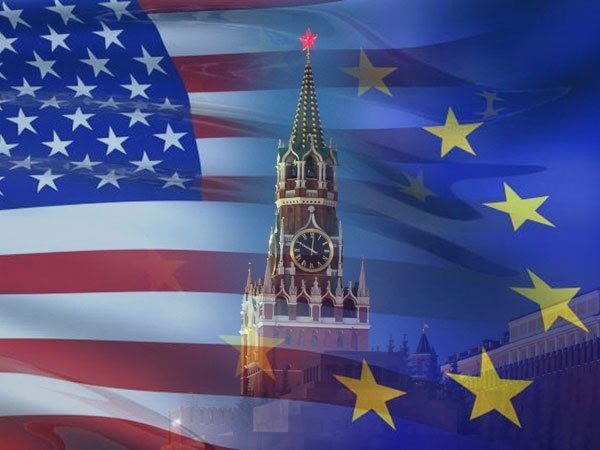 - Information has appeared which foreign US programs want to implement in 2018. Congressmen intend to spend more than five billion dollars to work in other countries, including Russia. Again, America inspires the world that it must save it, and it will not calm down with its ambitions. It seems that in fact it is in this way that the United States makes intervention in the affairs of other countries official. The process is legitimized, then making great money on it. Do you agree?
- There is nothing surprising. The United States actively intervenes in the internal affairs of other countries, primarily Russia. Since our country is a nuclear power, you simply cannot take it from the outside. One can only take from the inside, undermining the political regime, setting the oligarchs against the ruling stratum, stirring up the mood of the people against the government. And that is exactly what they will do, to conduct an information war: this is the whole essence of their policy.
Another thing surprises me: why we are not waging an aggressive information war against the USA, why we are constantly waiting for when and how it will be possible to make peace with them. The most idiotic in this expectation is that we are waiting for a change in US policy, depending on who the president is: Clinton, Trump, or anyone else. America is not Russia. In America, not everything depends on who the president is. There is a ruling class that has a clear and long-term installation for many decades. One of these installations is the maximum weakening of Russia, and with a successful set of circumstances, its dismemberment, as was done with the Soviet Union.
The United States at the beginning of the 80s did not intend to destroy the Soviet Union. They were going to weaken him as much as possible. But after they found their accomplices inside the USSR, the course was set for destruction. They will try to do the same now with Russia. Minimum program - maximum attenuation and mode change. Maximum program - division into several parts: four, seven. So here we have to answer them too.
First, to wage an information war more actively; secondly, of course, to suppress the "fifth column"; thirdly, it is very important to solve the social problems that the States use to undermine the situation with us. This is a problem of social inequality, the problem of economic development, the problem of corruption.
- According to the bill, it is also supposed to "help to counter Russian influence" in other countries: Europe, Eurasia and Central Asia. Direct text is written. Why do not they feel sorry for such sums to kill for influence, and we are very sorry? "Rossotrudnichestvo" receives maximum money on brochures. We are so poor that it would be better to have an anti-Russian agenda, sanctions, but we will not spend on it?
- Here are two things. Americans can print as many dollars as they like. As for our organizations like "Rossotrudnichestvo", these are absolutely toothless organizations that save on everything. It reminds me of the Soviet
history
. When in the Soviet Union in 60-70-s realized that in the West our films are selling well with rottenness, figs in their pockets, then part of our establishment and GB began to happily welcome the creation of such films. Because such films earned currency for these departments. And in fact - such films undermined the consciousness of the Soviet people, acted very effectively on our destruction. In this regard, I think our competent authorities should pay attention to structures such as Rossotrudnichestvo, and how well they perform their function; and if they do not, then what are they for? Moreover: if their activity harms, let them answer according to the law.
- It is necessary, therefore, to use more effective structures of influence. How else to break the anti-Russian vector?
- In Ukraine, in the 90s, there were about 400 non-governmental organizations in the West, mainly from the United States. They worked on all segments of the population. And Russian organizations only earned earnestly in 2006 – 2008, when it was too late to drink Borjomi, because the liver collapsed. A few years ago I was giving lectures at Seliger, and the guys from Kiev told me that in almost all large universities in Ukraine there are so-called NATO rooms created back in 90's. If you want to get a good job after graduation, your diploma must surely say that you attended a lecture course in this very NATO room.
It turns out that we are very far behind and completely stupidly lose the information war. In addition, in Russia itself, due to the unresolved number of problems, it is fertile ground that Americans can use to rock the situation with us. And no one bothers us to draw conclusions from their mistakes and become more toothy.