US Air Force decided to replenish its combat strength
aviation
in an original way. According to the portal
flightglobal.com
, The US Air Force removed from storage the prototype of the F-22 Raptor fighter and ordered Lockheed Martin to upgrade it to a full-fledged combat aircraft.
The prototype F-22, numbered 91 – 4006, was stored at Edwards Air Base, California, and has already been transferred to Lockheed Martin. The pre-serial "Predator" is equipped with outdated Block 10 configuration avionics, while most aircraft in service with the United States Air Force are equipped with Block 30 / 35 configuration electronics, Warspot reports.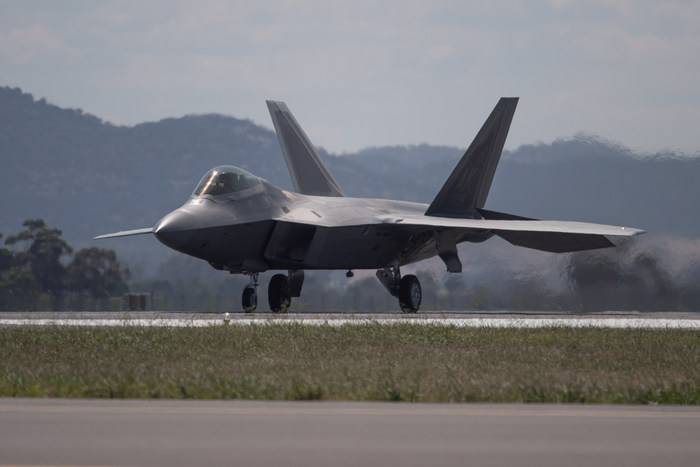 By the end of this year, Lockheed Martin should replace the combat system, as well as almost all the hydraulics and electrical systems of the aircraft. Since the F-22 under the number 91 – 4006 is a pre-production model, it can only be upgraded to the Block 20 configuration (which allows the aircraft to make full use of the main types of weapons). The cost of the upgrade is estimated at $ 25 million.
The F-22 Raptor ("Predator") is a fifth-generation multipurpose fighter developed by Lockheed Martin, Boeing and General Dynamics in 1997 to replace the fourth-generation F-15 Eagle fighter. In 2005, the F-22 entered service with the US Air Force, during mass production (from 1997 to 2011 year), 187 serial units and 8 prototypes were produced. Due to the reduction in the US Department of Defense order from 384 to 188 units and the ban on exports, the F-22 Raptor has become the world's most expensive production fighter - $ 146,2 million per aircraft.