As reported in an interview with RIA
News
General Director Alexander Buzakov, Admiralty Shipyards JSC (part of USC) expects that contracts for the construction of two more non-nuclear submarines of the 677 project ("Lada") will be concluded in the 2018 year.
The head submarine of project 677 Lada - St. Petersburg - is undergoing trial operation in the North
navy
. In another degree of construction there are two more submarines of this project - Kronstadt and Velikiye Luki.
We are waiting for the third and fourth (ships) to appear in the LG program (state armaments program), and next year we will be able to conclude contracts for these two submarines
- said Buzakov.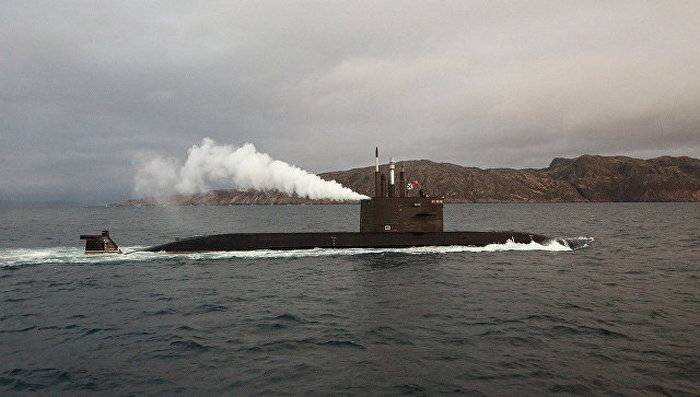 It is reported that when the Admiralty Shipyards complete the construction of a series of submarines of the 636.3 project for the Pacific Fleet, the main project for replenishing the non-nuclear submarine fleet of Russia will be the 677 project.
With regard to the engine, Buzakov explained that either a diesel-electric installation or a VNEU would be installed, but on condition that this installation was already tested. Only after this the fleet and the Ministry of Defense will decide on the construction of the following boats.
Buzakov also noted that the test of an air-independent power plant would not be conducted on the Kronstadt and Velikiye Luki submarines, as well as on the next two ships.
They definitely will be without VNEU. Perhaps her test will pass on one of the subsequent ships of this project.
- he added.
Today, the submarines of the 677 project are the most modern non-nuclear submarines. The length of the submarine is 66,8 meters, width - 7,1 meters, autonomy - 45 days, crew - 35 people, maximum depth - 300 meters, underwater speed - 21 node, the number of torpedo tubes - 6 units. The developer of the submarine project "Lada" - TsBB Rubin.