Informational portal
"Russian Spring"
, Ukraine's list of banned sites on the Independent Square, publishes information that the Ukrainian command deliberately tweaked information about the "innocence" of the National Guard division soldier Vitaly Markiv in the murder of an Italian journalist and his Russian translator. Recall that Markiv was detained some time ago in Italy, where a criminal case was opened against him.
Initially, in Kiev, they stated that neither Markiv, nor other Ukrainian security forces were not involved in the mortar shelling, which resulted in the death of photo reporter Andrea Rokkelli and translator Andrei Mironov. At the same time, Kiev tried to shift the blame to the Donbass militia.
Now it turns out that the command has been tampering with the data that allegedly there were no Ukrainian servicemen in the shelling zone. The mentioned portal "Russian Spring" reports that there is a person in the composition of the National Guard troops, who provided the media with a copy of a memo addressed to the commander of the NSU, Lieutenant-General Y. Allerov.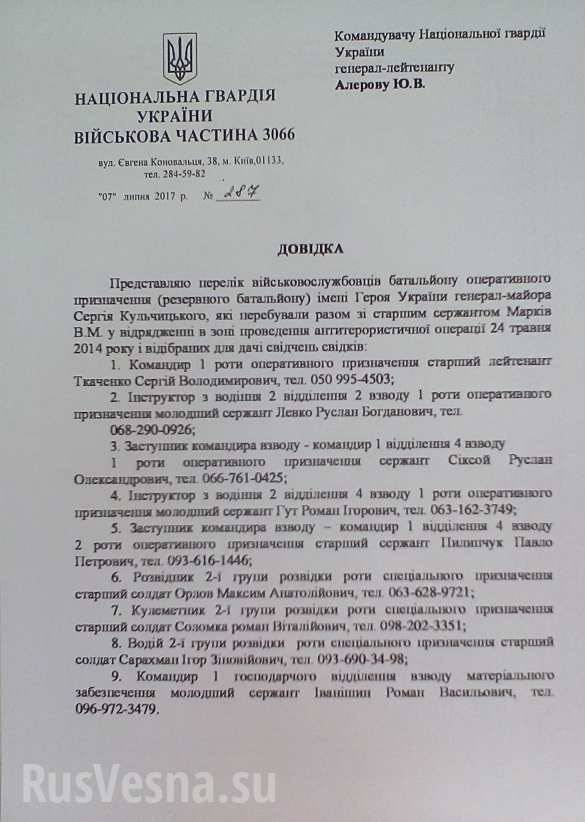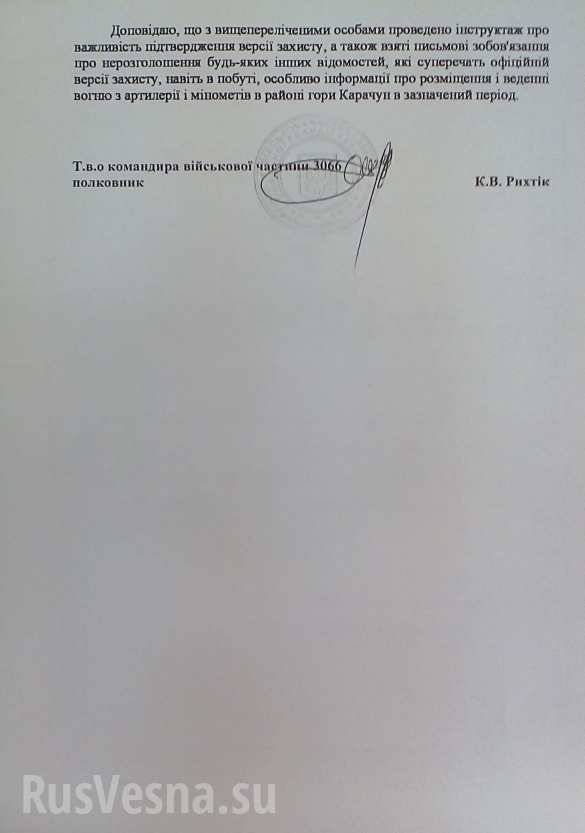 The document reports on the nine servicemen of the National Guard of Ukraine, passing as witnesses in the case of shelling. The last paragraph of the memo contains important information. It was stated that these soldiers were instructed on how to behave as witnesses, and a subscription was made about not disclosing information about the presence of Ukrainian military and weapons in the Karachun region during the period when journalists were bombarded.
A copy of the memo can help the Italian investigators involved in establishing the degree of guilt of the Ukrainian military in committing a serious crime.