Australia can be safely called the state of militant prime ministers. Former Australian Prime Minister Tony Abbott at one time promised to "apply the technique" against Vladimir Putin, and the current Prime Minister (Malcolm Turnbull) states that the Australian army "will certainly support the United States in the event of a military operation against the DPRK regime".
Turnbull on one of the Australian radio stations:
Our country is an ally of the United States. We are also a party to the Pacific Security Pact Treaty - a military alliance of Australia, New Zealand and the United States. The States have no closer ally than we with our army.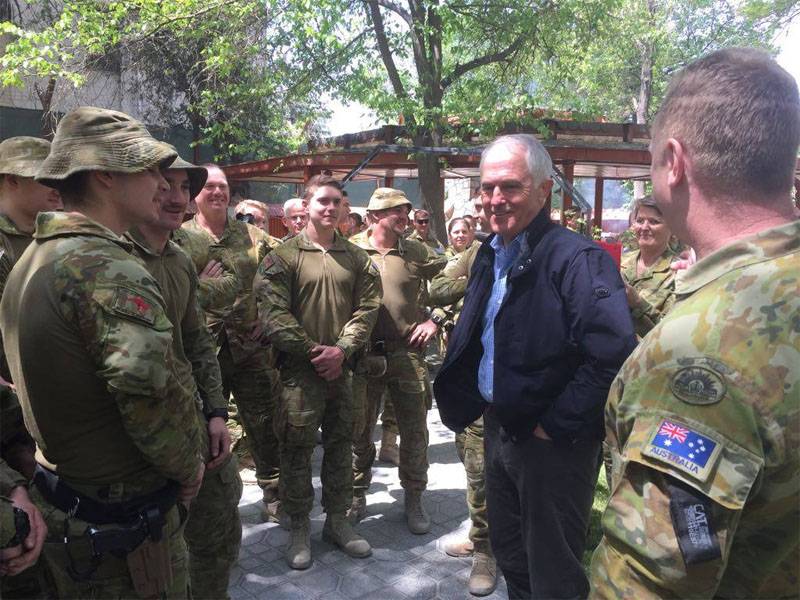 According to Turnbull, the Australian armed forces will be ready to assist the American allies if the territory of the United States is attacked by the DPRK. "We will come to their aid just as they would have come to help us in the event of a threat," the chairman of the Australian Cabinet of Ministers added.
The Australian Prime Minister said that consultations are now being held "with all allies."
Recall that earlier in the DPRK media there were statements of readiness to launch a nuclear strike on the island of Guam (the territory actually occupied by the USA), where the US military bases and the CIA prison are located. According to the Korean authorities, this will happen in the event of aggression against the people of the DPRK.