18-I
tank
the Syrian army division continues the offensive in the eastern part of the province of Homs. At the same time, the Syrian units met with serious resistance from ISIS militants (* prohibited in the Russian Federation) in the vicinity of the settlement of Humaima. Together with the forces of the Republican Guard, the 18th Panzer Division began its advance towards the city occupied by the Ishilovites, but the militants responded with heavy fire, stopping the SAA attack. This is reported by the portal
AMN
.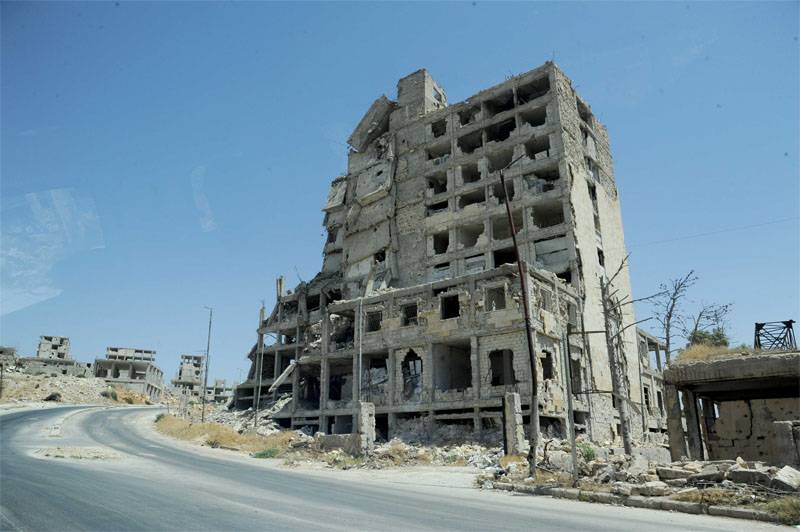 According to official data, the CAA lost 7 soldiers under Humayma, more than 20 people were injured. It is known that igilovtsam managed to disable several tanks of the Syrian government army. In the end, the CAA was forced to retreat. According to other sources, losses on both sides are in the tens.
The aim of the Syrian government forces in this area is the liberation of Humayma with the subsequent exit to the administrative border of the province of Deir ez-Zor, a substantial part of which is under the occupation of the so-called "Islamic State" (*).
Recall that after the agreements on the creation of de-escalation zones in the UAR, the Syrian army was able to focus on battles exclusively with ISIS (*). At the same time, for the sake of justice, significant success is not yet achieved. The operation is clearly stalled. Moreover, igilovtsy still receive assistance of a military-technical nature -
weapons
and ammunition, which allows them not only to hold their positions in a number of areas, but also in some cases to launch a counteroffensive. Recall that the initiative of the Russian Federation to adopt a resolution on the complete prohibition of transactions related to accounts of structures affiliated with ISIS (*), still does not find universal support in the UN. At the same time, the UN states that they "support the fight against terrorism."