The head of the Pentagon against the background of the crisis around Korea, which is gaining momentum once again, said that he was in favor of solving the problem exclusively through diplomacy. After the publication of several American media cards, which were marked "targets for the application of preventive strikes on the territory of the DPRK," James Mattis once again made it clear that the US is not ready to "sow democracy" in states that have a serious answer in the form of a powerful ( nuclear)
weapons
.
Interfax
cites a statement by the US Secretary of Defense, speaking to journalists in the state of California:
America's efforts are directed towards the diplomatic path, they are connected with diplomacy, there are diplomatic results, and we want to stay in that direction. The tragedy into which the war will pour out is well known, it makes no sense to describe it, suffice it to say that the consequences will be catastrophic.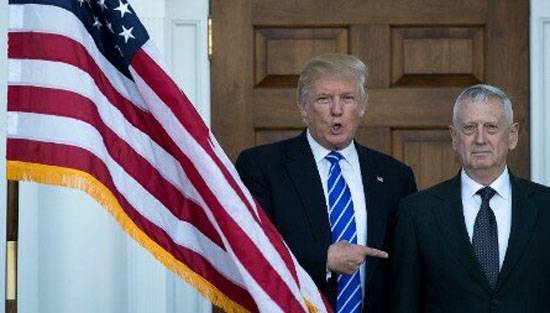 When the Pentagon chief was asked whether the US was ready to strike at North Korea, Mattis, after a pause, hesitantly stated that "in principle, there is readiness," and added that, as a US Secretary of Defense, it was primarily responsible for the consequences of such a blow.
Recall that earlier, US President Trump said that "you need to put the North Korean regime in place, for which to use all the available forces and means."