The American attack plane A-10 Thunderbolt of the National Guard of the US state of Maryland received light damage on Thursday during a training exercise near Tallinn, having damaged a fence on the highway, the General Headquarters of the Estonian Defense Forces reported, Delfi reports.
A-10 Thunderbolt attack aircraft practiced take-off and landing on a highway, an extended section of which can be used as an alternate aerodrome, but at the final stage of the exercise, one of the planes crashed into the fence, getting minor damage. The pilot was not injured
- the report says.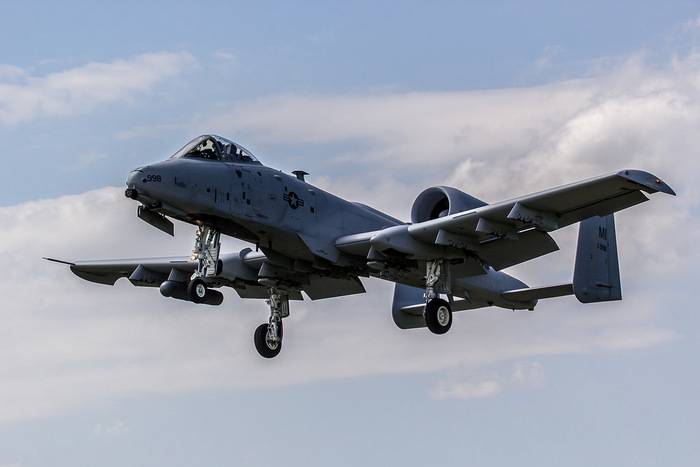 Ten American A-10 attack aircraft and four UH-64 Black Hawk and CH-47 Chinook National Guard helicopters arrived in Estonia last Friday to take part in joint exercises with the Estonian Defense Forces, which are deployed in Estonia by international battalion from 7 to 18 in August NATO and members of the militant Kiteselit ("Union of Defense"). In particular, they practiced taking off and landing on the Jägala-Käravete highway. A special extended section of the highway was built back in Soviet times as a backup runway and can still be used.
A-10 Thunderbolt - attack aircraft, whose main purpose is to combat enemy armored vehicles, as well as the destruction of various ground targets. Although the A-10 series production was completed in the 1984 year, attack aircraft continue to be used today. A total of 715 aircraft were manufactured.