The representative of the American coalition, Colonel Ryan Dillon, at a telebriefing from Baghdad, told reporters that more than half of Syrian Raqqa, the self-proclaimed capital of the Islamic State banned in Russia, was free, RIA reports
News
More than 50% of the city is controlled by the "Syrian Democratic Forces
Said Dillon. According to him, heavy fighting continues - "quarter by quarter". He acknowledged that the pace of advancement of the allied US forces slowed down, and they encounter tougher resistance from the militants — only about 5% of the city was freed from IG * in two weeks.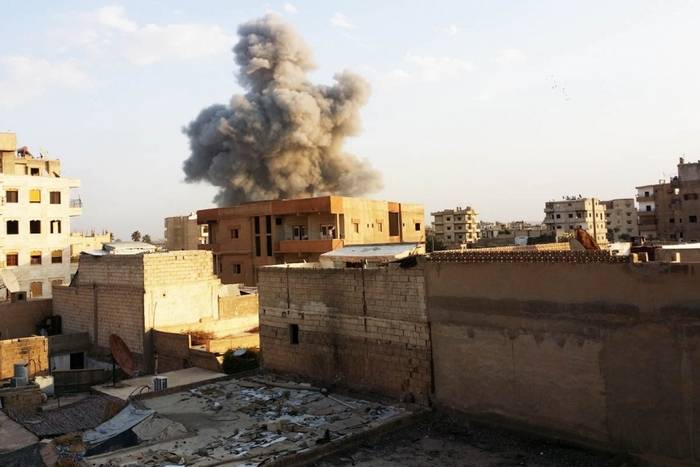 The representative of the US President in the coalition against the "Islamic State" Brett McGurk on July 20 reported that Raqqa was 30% liberated from militants, and the "Syrian Democratic Forces" (SDF) are attacking in four directions.
In 2016, a coalition led by the United States announced the launch of an operation to liberate the Syrian city of Raqqa, the IG stronghold *. In early July, the coalition reported that the "Syrian Democratic Forces" had broken through the defenses of the militants in the old city.
IG * Forbidden in Russia terrorist organization