Former Lithuanian President, and now MEP Rolandas Paksas, said that Lithuania, led by President Dalia Grybauskaite, serves the interests of the United States, reports
Sputnik Lithuania
.
As Paksas noted, the militant president this week "outdid" most European leaders, expressing boundless enthusiasm for the decision of the American Congress on new energy sanctions against Russia.
Grybauskaite shrugged off his shoulders right after Europe expressed its concerns over US actions that could have a negative impact on energy projects related to the interests of the European Union
- Paksas writes on his website.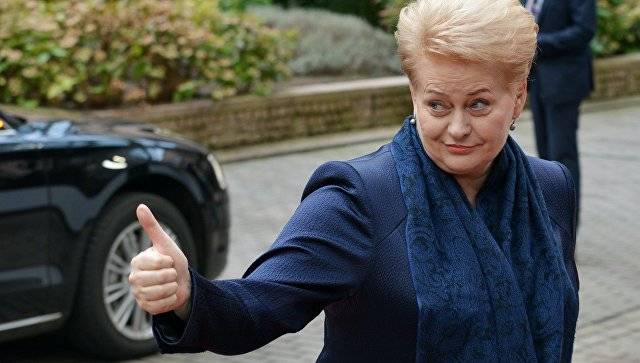 He stressed that Grybauskaite does not have the right to dictate new rules of energy policy to the European Union. The opinion that Europe should support the new anti-Russian sanctions runs counter to the official position of Brussels.
Lithuanian President considers that she has the right to cancel all the provisions and establish new rules for the EU common energy policy
- writes Paksas.
According to Paksas, solidarity between the member countries of the European Union can instantly disappear in response to such statements by Grybauskaite.
Paksas points out that the flawed foreign policy of Lithuania affects domestic issues. Prime Minister Saulius Skvernalis is not in a position to help his citizens and only states that "everything is bad in Lithuania".
Today, the rise in prices and a huge social disunity is nothing but the result of serving the interests of various influential foreign groups and the Brussels bureaucracy. Therefore, it would be naive to believe that at least in the next two years something could change in Lithuania.
- concludes Paksas