The leadership of Western countries continues to aggravate hysteria around the upcoming joint Belarusian-Russian exercise Zapad-2017 in September, while at the same time, NATO military personnel continue to study the likely theater of military operations directly at the borders of the Union State of Belarus and Russia, the portal reports.
News MIC "
.
From the reports of Polish media, it became known that representatives of the NATO forces in early August conducted a reconnaissance of the area near the Belarusian-Polish border in the area of ​​the settlement. Augustow. Special attention was paid to the study of infrastructure and the issues of the likely movement of a large number of military personnel and heavy military equipment on local roads. In addition, the military was interested in the possibilities of the region and the reaction of the local population in the case of the presence of foreign contingents in Augustów.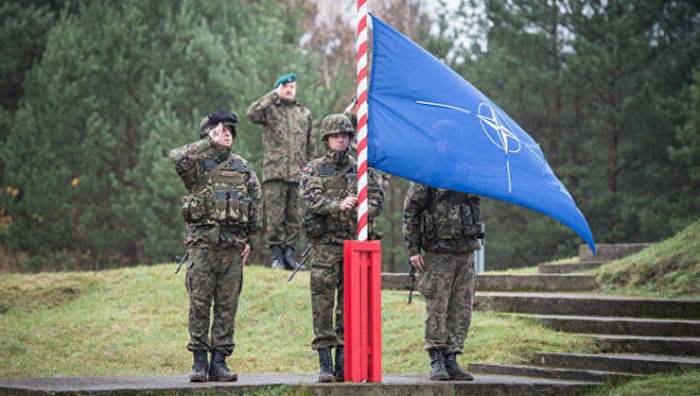 A representative of the city administration after a meeting with NATO officials said that the military was conducting organizational work in the area of ​​the so-called Suvalki corridor dividing the territories of the NATO countries, Russia and Belarus.
According to reports, back in 2016, in the area of ​​the Suwalki corridor, it was planned to place a NATO battalion of about 900 troops. Recently, the North Atlantic Alliance "from conversations turned to the case." The capabilities of the border area about 100 km wide between Lithuania and Poland in early July have already been examined by the commander of the ground component of the NATO Emergency Response Force (Very High Readiness Joint Task Force, VJTF) by the British Brigadier General Michael Elvis.
By the way, only in recent months, NATO's Saber Strike-2017 and Iron Wolf-2017 large-scale NATO maneuvers took place in the region, which, in turn, included actions to allegedly protect the Suwalki corridor. However, the goals and objectives of operational and combat training activities conducted near the borders of the Union State indicate the opposite - working out offensive issues, and actively studying the infrastructure of the frontier region - plans to block the Kaliningrad special area and concentrate the forces of the North Atlantic alliance and the United States in the direction of the main attack Grodno - Minsk.