Russian Helicopters Holding announces that joint Ka-226T multi-purpose helicopter tests with Iranian partners are starting. The main purpose of the joint test with the Iranian company
Iran Helicopters Support and Renewal Company
consists in determining the flight characteristics of a Russian helicopter in a hot and dry climate.
Tests with the Iranian company will be held on the basis of a memorandum of understanding signed between Moscow and Tehran about three months ago on issues of civil and military-technical cooperation. It is known that the manufacturer has already sent one of the Ka-226T helicopters to Iran, where the test phase began.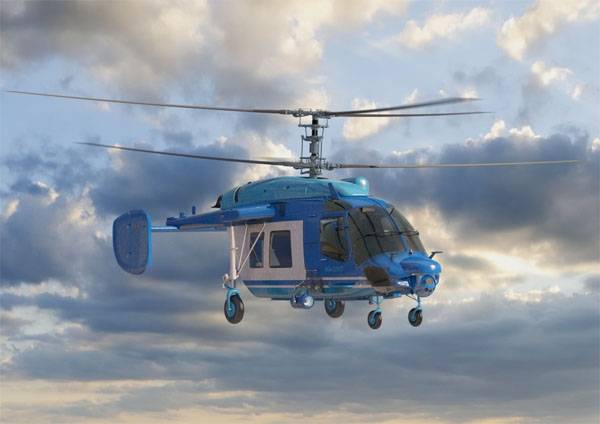 The tests will continue until September of this year, and a joint conference will be held on their results, during which they will report on the results of operating Russian multi-purpose helicopters under temperature conditions up to 50 Celsius.
Press office
Russian Helicopters reminds that the Ka-226T is equipped with Turbomeca's two Arrius 2G1 engines with an electronic-digital control system (FADEC).
From the release:
Power unit in 580 hp provides a continued take-off or safe landing in the event of a single engine failure. The Ka-226T helicopter is built according to a modular scheme and is offered in various targeted modifications: from passenger to search and rescue.