Official Seoul convenes an emergency meeting of the UN Security Council in connection with the situation on the Korean Peninsula. The very wording "Seoul convenes" draws close attention to itself. Emergency meetings were not always convened at the initiative of a number of countries, for example, when Ukrainian radicals harassed and burned people in Odessa, when the Ukrainian army crushed veterans with armored vehicles in Mariupol, when American bombers ruined entire neighborhoods of Belgrade. However, the initiative of Seoul is supported, and the Security Council will be convened for a meeting today (August 10).
The convocation is being made against the background of threatening rhetoric from South Korea to its northern neighbor.
The Joint Chiefs of Staff of the Army of the Republic of Korea issued a statement saying that the South Korean army "forced Pyongyang to pay a heavy price in the event of military aggression against the people of South Korea." Earlier, practically the same words were spoken to Seoul and Washington by DPRK politicians.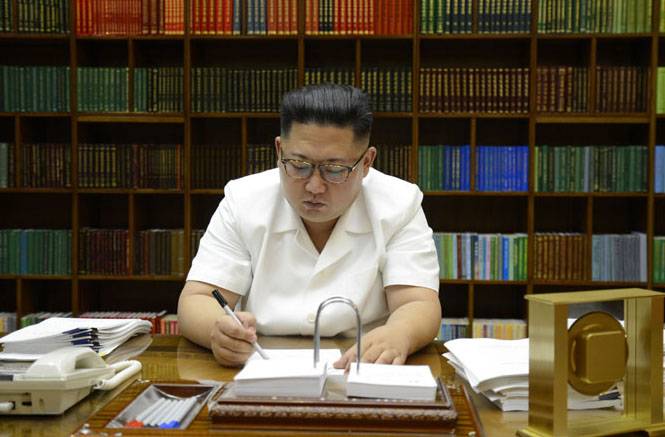 Instead of solving the problem in a negotiation format, the parties are again exploiting hostile rhetoric towards each other. At the same time, according to tradition, the United States, who, trying to play the role of a world gendarme again and again, uses extremely harsh interpretations of the country that has nuclear
weapons
. In this case, not so long ago, the American aircraft carriers, who decided to scare Pyongyang, were left empty-handedly laid off from the shores of North Korea.
Recall that it was precisely at the initiative of the United States that several days ago, regular sanctions were taken against Pyongyang. By the way, Russia and China in the UN Security Council voted to impose sanctions measures.