During the week, "Military Review" published material on the disappearance from Ukraine of expert criminalist Sergei Iskruk, who was a member of the commission investigating the causes of the tragedy in Odessa (2 May 2014). Sergei Iskruk previously gave a video message, which was published by his friends in Europe. In the message, he said that he blamed the Odessa drama on law enforcement officers, who 2 may actually be inactive, silently watching the commission of a terrible crime.
According to Iskruk, after sending the report on the results of the examination to a higher authority, threats began to come to him. Not only Ukrainian radicals, but also representatives of the General Prosecutor's Office of Ukraine joined the pressure on Iskruk. He was told that he would have to sign a report that other people would prepare for him.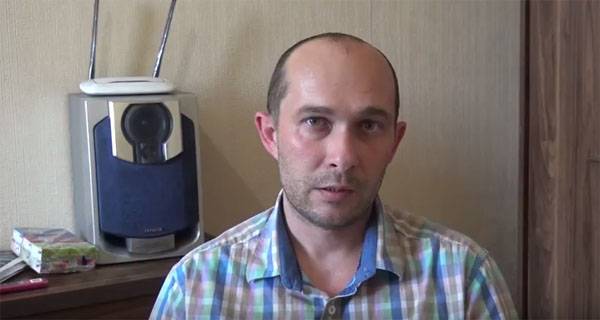 Now it becomes known that Sergey Iskruk decided to leave the territory controlled by Kiev and move to Donetsk. In the capital of the DPR, he held a briefing in the studio
"Donetsk News Agency"
where he spoke in more detail about the results of his examination in the House of Trade Unions:
According to the conclusions of forensic scientists, chloroform residues were found in the blood. If we take the physicochemical process, then chloroform is converted to phosgene under the influence of light or fire. It can be concluded that in this case chloroform was used, which turned into a toxic substance - phosgene - under the influence of fire. The findings confirm the fact that the crime in the House of Trade Unions was carefully planned.
Statements Iskruka, as reported in the DPR, will be attached to the case file on the investigation of the crimes of the Kiev regime.