A broad discussion was aroused by the comment by Deputy Foreign Minister Sergei Ryabkov on the latest package of anti-Russian sanctions imposed by the United States. In an interview with a magazine
"International Life"
Ryabkov spoke about how the American sanctions will affect Russia's contacts with the United States and the vector of Russia's economic dynamics. Before recalling the statement by Sergei Ryabkov, it is worth noting that the international rating agency S&P for the first time refused to downgrade Russia's sovereign credit rating after the introduction of new economic restrictions on the RF from the West.
Statements by the Deputy Foreign Minister of the Russian Federation:
Of course, we are stepping up work related to import substitution, reducing some kind of dependence on American payment systems, on the dollar as a calculated currency, and so on. Now it becomes an imperative.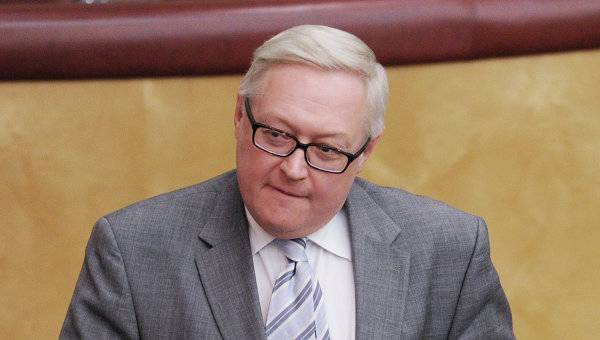 Economic experts have differently evaluated Ryabkov's statement about reducing dependence on the dollar as a calculated currency. According to some, a significant increase in the gold reserves of the Russian Federation suggests that Russia is really going to return the economic model of the world to binding not to unsecured paper, but to goods and services. Others believe that the statement of the MFA official in the present conditions is no more than populism, since the global market is sharpened precisely on the calculation in dollars, and Russia has long been part of this very market.
At the same time, all economists point out that the main step towards abandoning the use of American payment systems with the introduction of the payment system MIR Russia has already taken and may not stop there, resisting the sanctions policy of the West.
According to economists, the Bank of Russia's requirement for international rating agencies to establish their representative offices in the Russian Federation and publish transparent reports on rating assignments is another factor in reducing the dependence of the Russian Federation.