At the site of the Omsk branch of the Military Academy of Material and Technical Support. Army General A.V. Khruleva (BA MTO) completed all stages of the international competition "Rembat", which was held as part of the Army international games-2017. At one of the stages, the team of the Armed Forces of Russia picked up the tank faster than all the participants with the help of a pneumatic jack, showing the best time at the finish in the "Mixed Relay" competition,
сообщает
Department of Information and Mass Communications of the Ministry of Defense of the Russian Federation.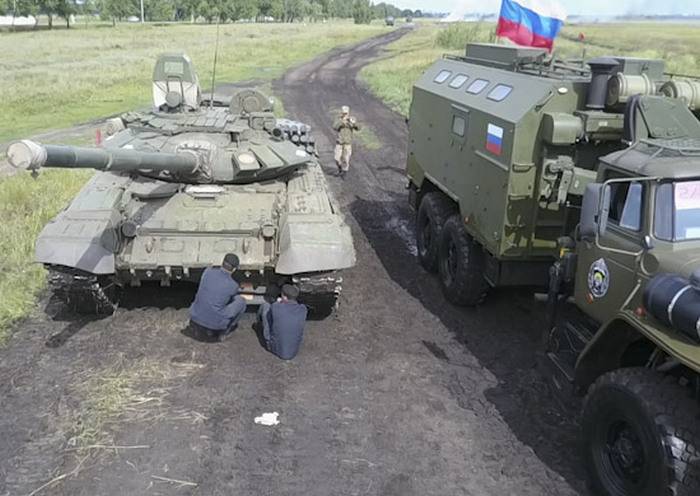 On the 4 km route, the teams overcame obstacles and performed special work. The races were held on all types of equipment that participates in the competition: on REM-KL machines (repair and recovery vehicle), BREM-1 (armored repair and recovery vehicle) and MTO-UB1 (maintenance workshop).
The competition was attended by teams of the armed forces of Kazakhstan, Russia, the People's Liberation Army of China, as well as cadets of the Omsk branch of the Military Technical Support Service, who competed outside the team competition.
The closing of the contest "Rembat" will take place on August 10. The main prize will be a quad bike.